Job Title: Collections Agent
Business Unit: Glasgow
Reports to: Collections Team Leader
Purpose of Department/ Team (short introduction):
To speak to our customers via inbound and outbound calls; helping them to achieve the best outcome by using your listening skills to establish their financial circumstances and negotiate repayment plans that are both sustainable and affordable
Primary Accountabilities and Deliverables/Skills, Knowledge & Expertise:
Required to handle both inbound and outbound calls.
Deliver a consistent and professional level of service at all times.
Record relevant key information clearly and precisely on the system.
Establish customers' financial circumstances in order to negotiate repayment plans that are sustainable and affordable for the customer.
Demonstrate strong dispute and objection-handling skills, exploring various options in order to resolve customer queries whilst securing desired outcomes.
Ensure that all customers are treated fairly and that those who are identified as being vulnerable or in financial hardship are dealt with in accordance with regulatory and company policies at all times.
Proven experience within collections, credit management or customer services is required.
Strong negotiation and objection handling and listening skills, empathy, assertiveness, tact, resilience and have the ability to relate to people from a variety of different backgrounds.
Self-motivated and committed.
Competent computer and communication skills are desirable.
Key Measures/Relevant Qualifications:
Achieve call quality objectives and performance related targets as set by line manager
A clear CRB/DBS and financial check
Full and satisfactory employment references
Confident with the ability to work well under pressure and excellent communications skills
Working Relationships & Interfaces:
Line manager and senior management
Quality Assurance team
Learning & Development team
Have a PC or Laptop running Windows 10 or above.
A headset with a microphone compatible with your PC/Laptop
Employee Quote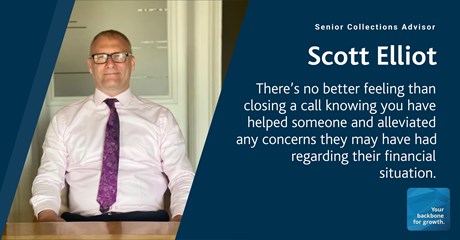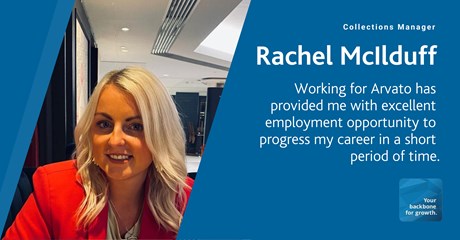 Arvato Financial Solutions is an equal opportunities employer embracing diversity in the workplace.
It is the Company's intention that this job description is seen as a guide to the main areas and duties for which the job holder is accountable. However, the business will change, and the job holder's obligations are bound to vary and develop, so the job description should be seen as a guide and not as a permanent, definitive and exhaustive statement. This job description is non-contractual.
Do you have questions? Contact us