Highly automated processes accelerate your claims processing, reduce the cost of losses and increase customer satisfaction.
Insurance Claims Management
Claims management for your insurance
Due to increasing competitive pressure and the progress of digitisation, the margins for insurance companies are becoming increasingly narrow. In addition to automated fraud detection, companies are therefore also focusing on the automation of claims processing. With the solutions of Arvato Financial Solutions and 3C, we can now offer insurers the entire claims management process in automated and digital form from a single source for the first time. Reduce your claims ratio with our automatic fraud detection solution RiskShield 360°, accelerate claims processing with highly automated processes. Minimise risk and increase your customer satisfaction with better service and a faster customer approach.
Automated and digital claims management
The seamless end-to-end processes accelerate the entire claims process of an insurance. Reduce your risk while simultaneously increasing the policyholders customer satisfaction.
With the claims management solutions by Arvato Financial Solutions and 3C, we are offering insurers the entire claims management process from a single source for the first time. As soon as a claim is lodged, you can detect fraud attempts automatically within seconds. For optimal processing, manage your service providers digitally and in automated processes, and monitor their quality at the same time. Increase customer satisfaction with more transparency and quicker action in claims settlement.
With digital claims management by Arvato and 3C, you are automating your claims processing from lodgement to case closure and gain in quality, efficiency and transparency.

Minimise risk
Reduce insurance fraud at the time of claims submission and generate significant savings

Reduce costs of damage
Reduce costs of damage with efficient claims management, optimal utilisation of your organisation and verified evidence.

Expedite claims management
State-of-the-art systems and applications allow you to settle more claims in much less time.
Up-to-date
Digitised end-to-end processes allow close status tracking and create unprecedented transparency for you and your customers.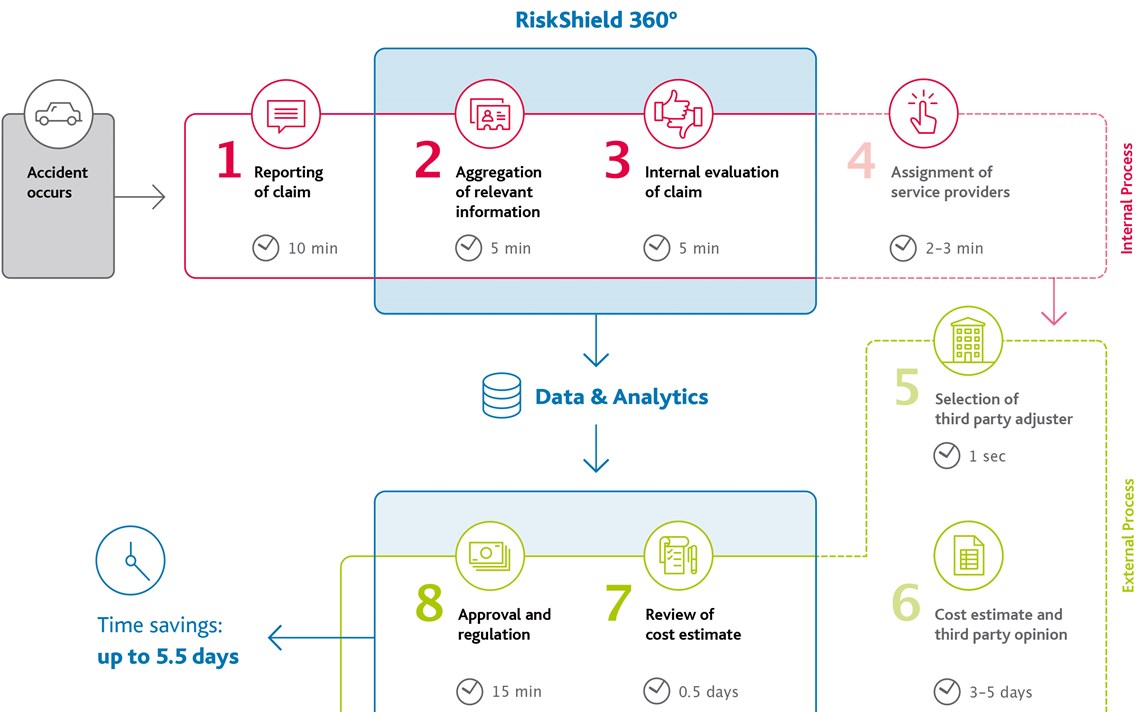 How does digital claims management work?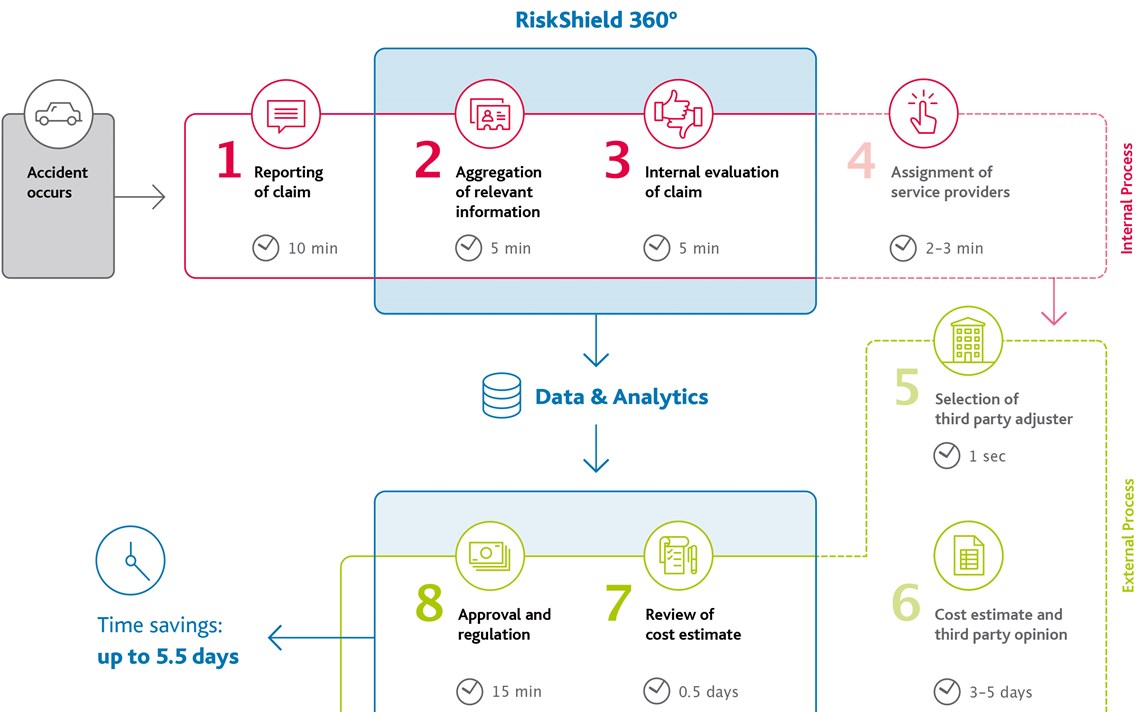 In digital claims management, we access multiple data sources which are linked together by diverse logics and rules and thus ensure precise results. This allows us to detect a case of fraud right from the time the claim is submitted. For this purpose, the software RiskShield 360° is integrated directly into your claims system and can access all the relevant data, from both internal and external sources.
This established software solution stands out with its extremely high selectivity in its results as well as the breath-taking speed. Depending on the result of the check, the case is then either managed in fraud processing or where there was a positive result, it is automatically sent to the corresponding subsequent process for claim settlement.
Find out more about RiskShield 360°
The claims management solutions by 3C run on high-performance servers in Germany as SaaS solutions. This ensures maximum data protection standards, almost 100% availability and seamless digital communication. Through an interface with insurtech company 3C, not only do you open the door to the digital world of insurance claims, but you also benefit from the automated claims processes of 3C.
Insights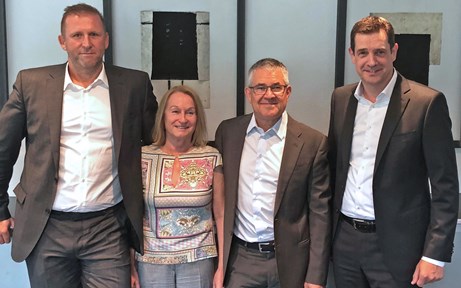 and becomes the only provider of a fully automated and digital claims management process in Germany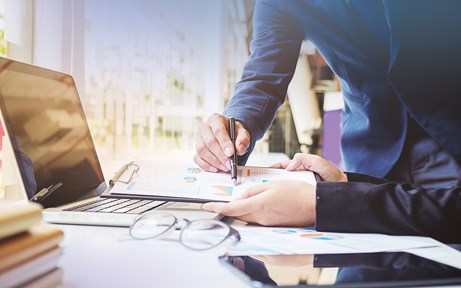 Digitalization, big data and robotics tip the scales
"Professional fraud protection is always essential for insurance companies in order to protect their honest customers and keep insurance premiums low. The information system in the insurance industry makes a significant contribution to this. In this digital era, we must also protect lean and fast processes and digital communication with appropriate measures against fraudulent manipulation. Because new technologies also open up new opportunities for fraud. This is the only way to guarantee that honest customers can continue easily and conveniently receiving services from their insurer."

Dr. Jochen Tenbieg
Head of Global Insurance Processes, Allianz SE
Contact us! We look forward to your message!