We centrally manage your international receivables beyond national borders
Crossborder collection - efficient and transparent
International collection platform
Through our proprietary, highly automated international collection platform, we manage your multinational receivables in various currencies across borders - securely and efficiently. Standardised processes and highly automated interfaces ensure secure modulation of your cases and efficient debt recovery in the relevant markets.

In addition to central invoicing, standardised reports by country and transactional data are regularly transferred back directly to your IT systems via a single interface – keeping you always up to date.

With a standardised interface, the international collection platform can be easily and quickly connected to your IT systems. As a matter, of course, our system is GDPR compliant and meets the highest security standards.

With our platform, we support your international growth and tapping into new markets. The integration of other countries for the management of your international receivables is possible for you at the touch of a button via our platform.
Central management of international receivables - with local expertise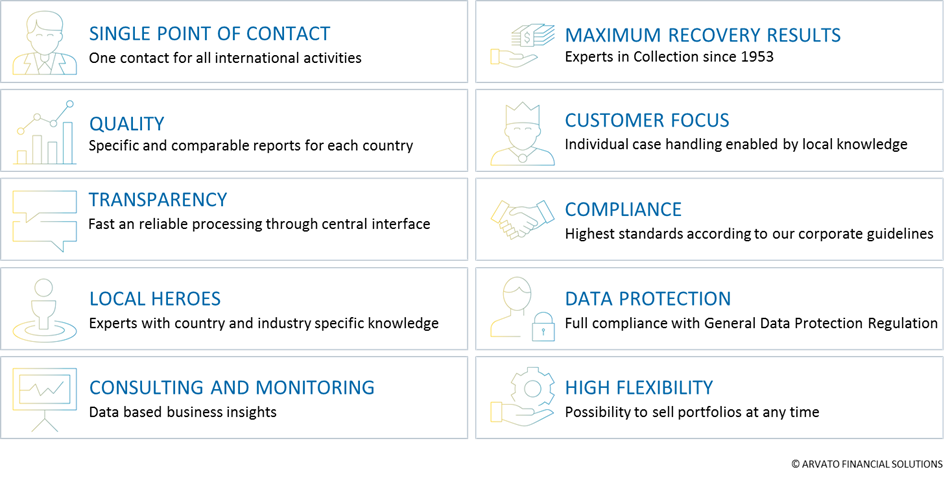 Highly automated processes and standardised IT interfaces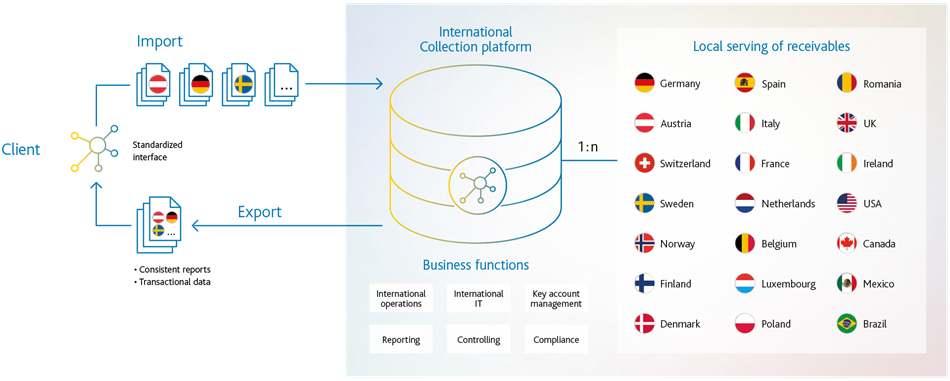 Talk to us!
You would like to learn more about the technical connection?
Your advantages
Arvato Financial Solutions offers a customised solution from collection through to purchasing, supported by a highly automated platform developed by Arvato which is unique on the market. Standardised processes and interfaces ensure the smooth control and efficient management of receivables beyond national borders.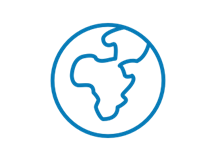 File transfer through a standardized interface & automated reporting of financial and transactional data according to your needs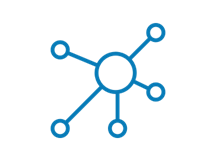 Standardised technical interfaces & simple implementation for clients
Scalable through ready-for-use infrastructure, short-term implementation of new international markets possible, flexible switch from 3DC to purchase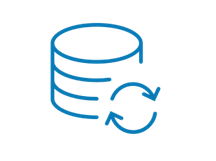 In-house development with high stability and flexibility, highest compliance standards and data security, pursuant to General Data Protection Regulation, ongoing monitoring and development of the platform
International network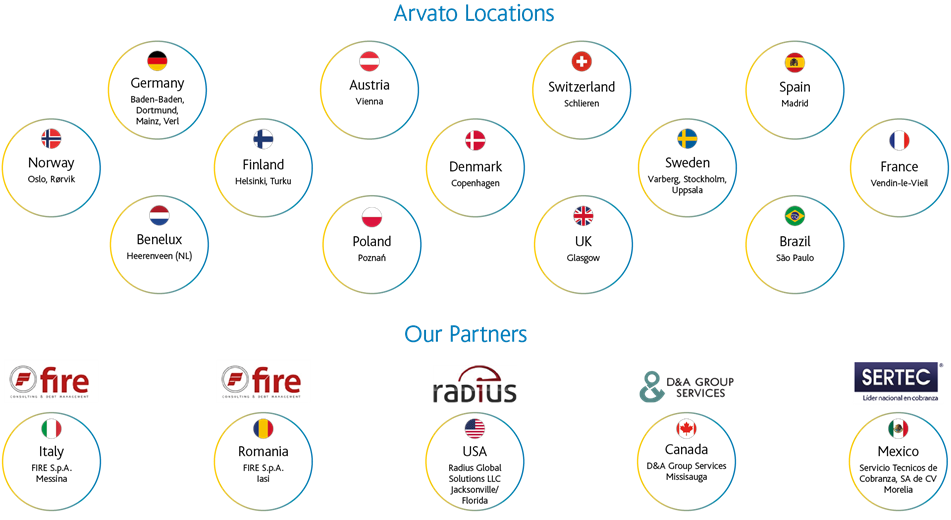 Well advised country by country
Arvato has a comprehensive international network of in-house collection units and selected partners. Your receivables will always be collected locally in the individual countries taking into consideration the country-specific laws, regulation and cultural specificities, which are reflected in superior recovery performance.