Are Your Member's Accounts Protected?
Behavioral Biometrics
Manage your fraud risk and improve user experience with our Behavioral Biometrics Account Protection solution.
Recognize the User
Authenticating the authorized user protects member accounts from fraudsters. Unlike conventional authentication methods which rely on what the user knows, such as their password, Behavioral Biometrics focuses primarily on the analysis of physical and behavioral parameters, which cannot be stolen.
Acting as an invisible two factor authentication, Behavioral Biometrics ensures a frictionless authentication process and can help prevent:
Identity Fraud
Account Takeover
Payment Fraud
Automated Attacks
Frictionless Authentication
The biggest advantage of Behavioral Biometrics is the real time continuous and frictionless user authentication. The analysis is dynamic and takes place during the entire session, from login to logout, without the user having to prove that they are the actual account holder.
Reduce Friction
Powered by Behavioral Biometrics, strengthen security with seamless authentication to provide your members with an optimal user experience
Continuous Authentication
From login-to-logout, detect fraudulent attempts through continuous monitoring over the entire session
Detect Automated Fraud
Detect threats through recognition of emulators and non-human behavior such as BOTs or RATs
Reduce False Positives
Clearly differentiate between good users and fraudsters. Accept or block transactions accordingly and reduce manual reviews
Real-Time Fraud Alerts
Analyzing more than 100 different behavioral parameters provides quick and accurate fraud alerts
Protect Shared Accounts
Create unique user profiles for each member to ensure the legitimacy of each transaction
Our Solution
To authenticate the user, Behavioral Biometrics analyzes more than 100 physical behavioral parameters, such as user finger pressure, fingertip size, and touch coordinates, in order to generate a unique profile for each user.
Leveraging Machine Learning
Thanks to machine learning algorithms, the solutions continuously monitors and improves accuracy and gets to know a multitude of behavioral patterns of each person. Everything is analyzed in the background, which dynamically improves security and accuracy.
The passive biometric authentication and analysis of user behavior do not only recognize the legitimate user but also allow distinguishing between human and automated fraudulent activities.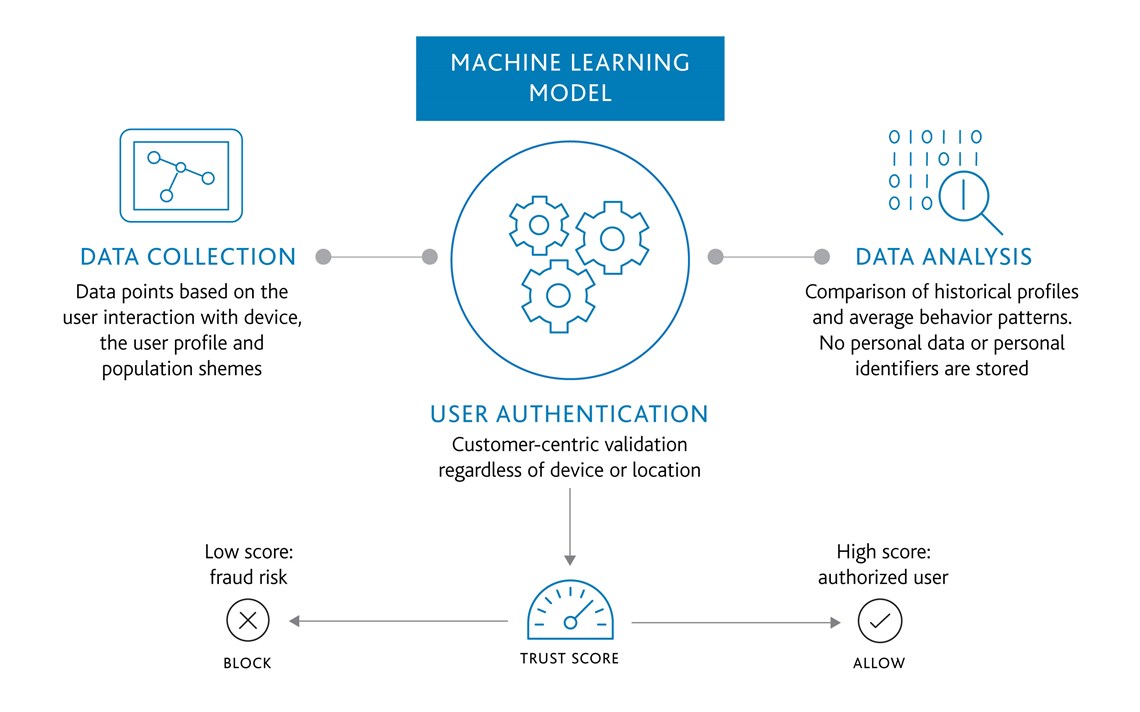 Confidence scoring for user validation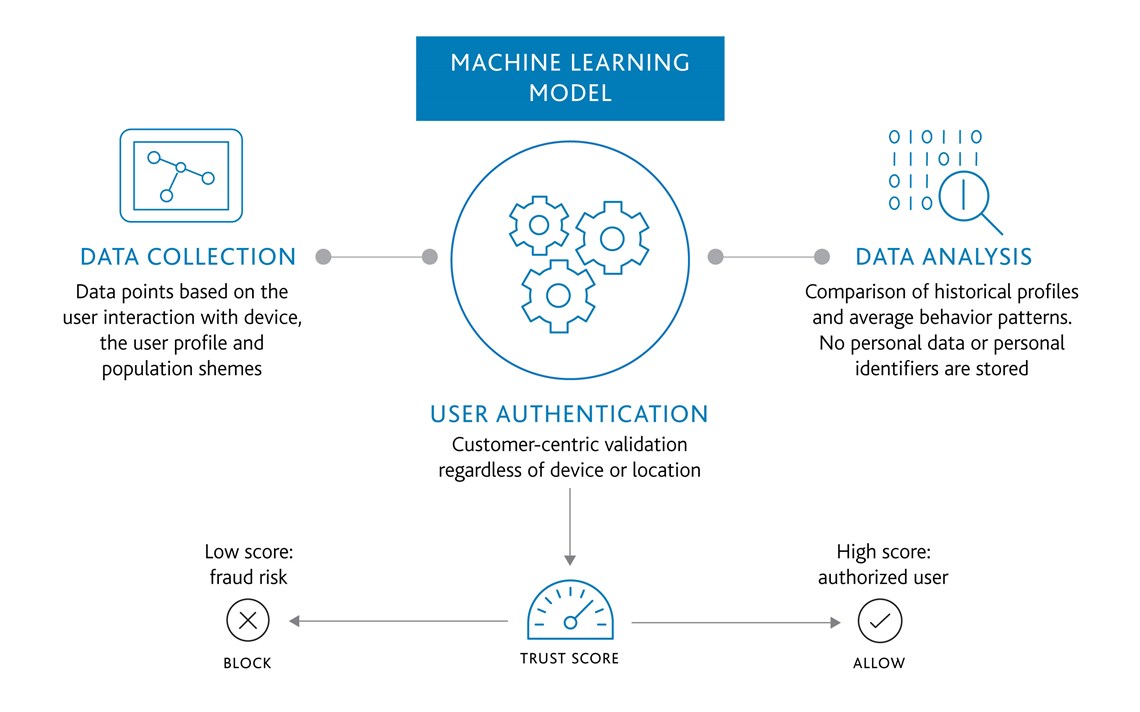 During online activity, a continuous authentication takes place, and a Trust Score is generated in real time behind the scenes. The score shows the probability of the user being the real owner of the account. This enables frictionless legitimate transactions and offers a better member experience to legitimate users.