With the world at their feet
It all began in Shanghai in 2007. Two friends with entrepreneurial ambitions. Today, Norisma distributes close to 300,000 packages a year, and has doubled its turnover in the past five years.
Online shopping and nutrition
Omar Bekheet and John Ivar Fjerdingstad studied in their final year together at the BI Norwegian Business School, in the world's largest port city. Facebook was approaching 50 million users, and at home in the Nordic region, we were starting in earnest to embrace online shopping. Fjerdingstad was among the first to acquire knowledge about operating online stores. Bekheet has always had a love of exercise and a great interest in nutrition.
"When we returned to Norway, we joined a start-up office space" says Fjerdingstad. "All the other start-ups were, almost exclusively, product-orientated. We acquired knowledge of product development and combined this with our strategy for rapid commercialisation and digital marketing.
The first year was spent on the preparation of a business plan, start-up activities, good and bad ideas and much more, all without any income. The first website cost USD 100."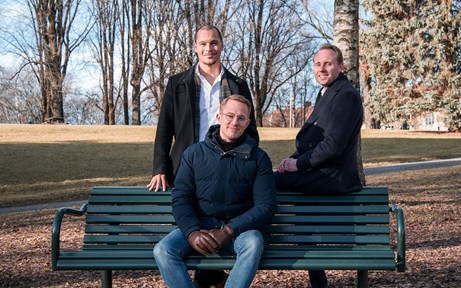 Omar Bekheet, John Ivar Fjerdingstad and Markus Skoglund from Norisma.
Digital marketing at the heart of everything they do
In 2008, 26% of Norway's population shopped online, and the estimated average purchase price per person was approx 50 EUR. That year, the financial crisis hit badly.
"The first thing that all companies did when the financial crisis struck was to cut marketing costs. We saw this as our opportunity," says Bekheet.
The founders launched the online store and put all their funding into digital marketing, which, due to the financial crisis, was for 'low-cost sales'. Since then, digital marketing has been at the heart of everything Norisma does.
Paradise Hotel, Snapchat and quality products
The first product Norisma launched was Betakaroten (Beta carotene). The timing was good. Paradise Hotel and Jersey Shore were on TV. It was trendy to be brown, and solariums were having their biggest upswing since the 80s. But the methods used, such as solariums and the 'barbie drug', were not without danger. Beta carotene quickly became the smart and healthy alternative.
"We were the first to commercialise beta carotene and are still one of the largest and best-known suppliers of beta carotene in Norway through the website betakaroten.no," says Bekheet. Much has happened since then. But the business model is the same.
"We solve problems for our customers and deliver sound, good products without any 'hassle'. It should be easy to shop with us, and you can count on us to keep our promise," says general manager Markus Skoglund.
What's more, the company's aim is to be the first to launch new channels for digital advertising. For example, Norisma was among the first in Norway to focus on Snapchat advertising.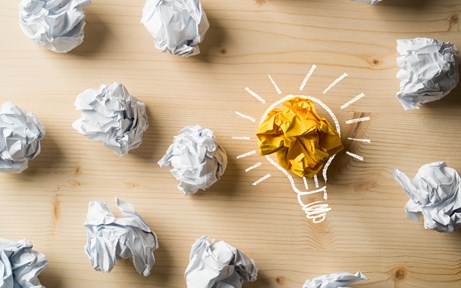 From concept to product launch in three months
Apart from the fact that Norisma has dared to try out and invest in new things, a clear corporate culture has been crucial, along with the possibility to make quick decisions, even when things may not be working so well.
"There's only ever been a few of us. We have kept our core competence within the company, and outsourced other functions to competent partners," explains Fjerdingstad. "And our employees know the entire value chain from production to delivery," he adds.
"We've also tried to avoid compartmentalising ourselves. To succeed in this sector, you have to be prepared to innovate and make mistakes along the way. With us, the process from product concept to launching the product on the market can be as short as three months," says Bekheet.
Expansion into Europe and seeking potential dealers
There is no doubt that the founders are sitting on unresolved potential for growth. Over the past five years, Norisma has doubled its turnover, and in the last year, from 2018–2019, increased it by 83 %. The company has recently expanded into other Scandinavian countries and is now focusing on Europe. The emphasis remains largely on digital, but as part of the growth plans, the search is on for dealers who can sell their products in physical stores. For example, beauty salons.
Are you a store owner interested in contributing to Norisma's growth?
Predictability and organic growth with Arvato Financial Solutions
Norisma has been a customer of Arvato Financial Solutions for over ten years.
"Now when we are about to expand beyond national borders, it is reassuring to have a financial partner that also operates internationally," says CEO Markus Skoglund.
"And one in which we have confidence," says Bekheet. "Arvato has been with us from the start and provided us with predictability and the opportunity to grow quickly, organically. There's always been a good flow in the collaboration, and from the very beginning we felt that Arvato was focusing on the customer and had an understanding of our needs," he concludes.
Would you like to know more about how we can support business growth?