Smart Parking and Charging Study:
Ecosystem of providers creates comprehensive services for users
Ticketing as an important part of the parking process
Interview with Britta Wesselmann on smart parking management
Electric mobility is becoming increasingly important. Between 2011 and 2021, the number of electric cars in Germany increased from 2,300 to almost 440,000. What does this mean for charging infrastructure in parking facilities? The Metropolitan Cities Center of RWTH Aachen Campus investigated this question in the joint study "Smart Parking and Charging" with the support of Arvato Financial Solutions. "We wanted to better understand what consumers want and where the challenges lie for companies," says Britta Wesselmann, who supported the process as an expert in subscription and parking processes. During an interview, she talks about user preferences, the enormous potential of digitalization for ticketing and charging, and the complete transition to smart parking management.
For over a year, your company was involved in the "Smart Parking and Charging" joint study. What prompted Arvato Financial Solutions to participate in this project?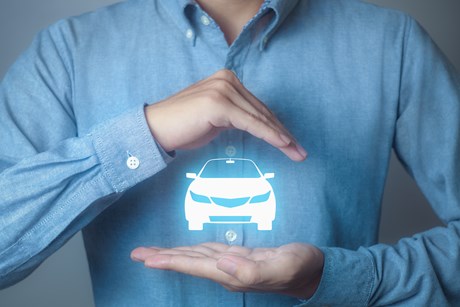 WESSELMANN | Electric mobility is a real trend topic, not just in Germany. People are becoming increasingly aware of environmental issues, and also increasingly interested in mobility with alternative drive systems. But there is also growing pressure to provide corresponding offers. Pressure on the automotive industry as well as on the sectors that provide the infrastructure. This entire ecosystem is evolving, and we want to be part of it. To do this, however, we need to better understand what affects the individual market participants. What consumers want and where the challenges lie for businesses. This is exactly what has enabled us to participate in the study: dealing with other market players, as well as discussing problems and practical solutions.
The study is based on numerous workshops and a user survey. The results were recently published. Which insight is most important to you?
WESSELMANN | For consumers, ticketing and the associated payment options are still the most important parts of the parking process. New technologies offer a great deal of potential here, even in conservative Germany. At over 40 percent, the vast majority of users still prefer physical parking tickets with cash payment at the machine. However, I was surprised that there's a relatively high degree of openness for the still limited number of ticketing and payment options available.
Can you give some examples?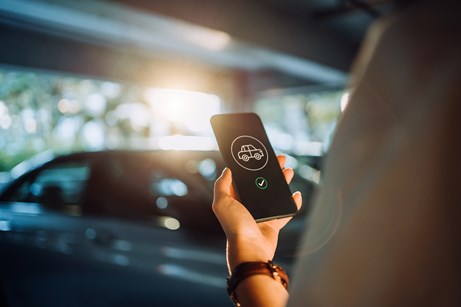 WESSELMANN | One example is ticketing via licence plate registration. With popularity values of around 20 percent, it even ranks ahead of smartphone tickets. And paying by app is the third most popular payment option, at 15 percent. 26 percent of consumers even mention the fact that they can reserve and pay for a parking space using an app as the reason they choose a particular car park.
What potential does this user preference offer for Arvato Financial Solutions?
WESSELMANN | This entire trend towards more digitalization creates a huge opportunity for us. We can offer significant added value to different stakeholder groups throughout the customer journey. For example, in payment processing. In practice, many providers often only consider the ideal customer experience. But what if there are exceptions or errors? What about if payments fail or vehicle owners are unknown. We can support you here, just like with digital payment processes. Consumers will ultimately decide whether consolidated bills for parking and charging will prevail here in the future, or whether other models will be used. But we have the right solutions available for all billing options and modalities.
Besides ticketing, the charging infrastructure will also be a decisive argument for choosing parking facilities in the future.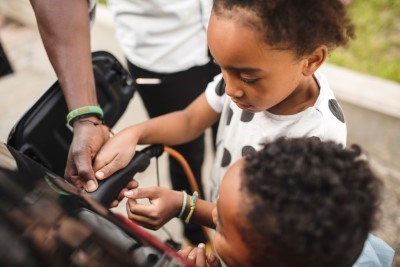 WESSELMANN | Definitely. Nearly 60 percent of the users surveyed said that the charging infrastructure influences their parking choice. In the ranking for the decision criteria, however, the location still holds first place at over 20 percent. That's hardly a surprise. Most people use a car park when they eat out or go shopping, attend an event or have to go to work. So, proximity to the destination is naturally the most important reason to drive to a specific car park. This is also true for drivers of electric cars. The charging infrastructure ranks third at almost 15 percent, just behind the price.
Cost is a critical factor. Only a third of users can imagine paying a premium for higher charging capacity. How does this fit together?
WESSELMANN | People are still very much interested in getting a good deal. But it's not that simple. We see that people with higher incomes tend to be more willing to pay for the maximum charging capacity. Above all, however, people are open to premiums who use car parks to go shopping or to restaurants. If the car is only parked for a relatively short time, fast charging offers real added value. It could therefore be worthwhile to invest in the corresponding infrastructure in locations close to shopping centres.
We have talked a lot about the use of car parks. Are there any other future trends in parking?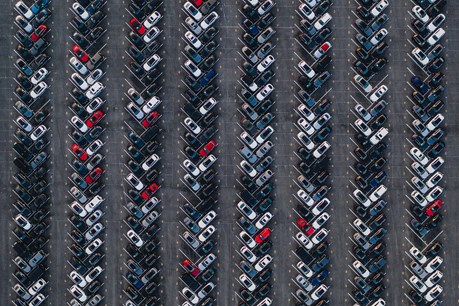 WESSELMANN | Mobility hubs are becoming an absolute mega-trend. These are parking spaces that, in addition to transfer options for other modes of transport, also offer extra everyday services, such as parcel lockers and charging points. They are attractive because they are located at strategic nodes and can prevent traffic searching for parking. They help to reduce carbon emissions, but also local emissions such as particulate matter, nitrogen oxide and noise pollution. In other words, factors that have a direct impact on the health of residents in urban areas. This results in monetary incentives to invest in the operation of these mobility hubs, at least in part.
What further recommendations for action does the study give to mobility and utility service providers?
WESSELMANN | The most important recommendation is to think of the entire parking management system from the user's perspective across all steps of the customer journey. From arriving and choosing a car park to paying. This sounds almost trivial, because we hear this credo so often and in all sorts of contexts. But the fact is: there is still a lot of room for improvement in practice when it comes to parking and charging.
How can the entire parking and charging process be adjusted to make it the best it can be for users?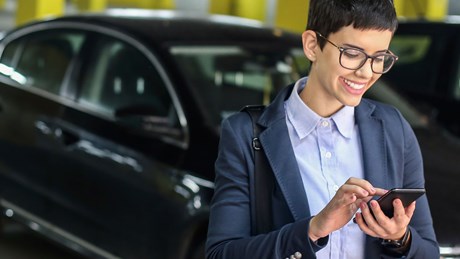 WESSELMANN | Important touchpoints in the customer journey include information to support the choice of parking. This can be provided via app, which is an example I have already mentioned. Or there can be extra services during parking, such as parcel deliveries in the luggage compartment. And, of course, the automated billing and management of payment options. All of these transactions need to run instantly and securely in the background to ensure there's no compromise when it comes to user friendliness. That's why data and technology play an important role. This is an area where Arvato Financial Solutions is already a pioneer.
What needs to happen to initiate this transformation to smart parking management in practice?
WESSELMANN | No company alone can cover all the requirements of the future in the parking and charging sector. Smart parking management, which is oriented towards user experiences and at the same time builds on functioning business models, will only be available with an ecosystem approach. The challenge is therefore to get all market participants in the same boat. As a first step, specialists should therefore seek partners for all areas that they cannot cover themselves – from fire protection to payment.
Would you like to find out more?
Our expert is here for you!