This was how they managed to bring together 1.8 million invoices on a single site
Schibsted
Automation and digitalisation proved key when Schibsted needed to streamline its invoice flow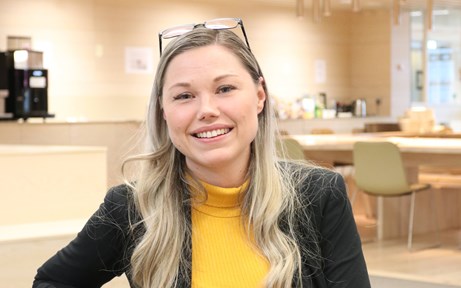 Julie Heggedal is Head of Schibsted's Credit Department and has closely monitored the collaborative project with Arvato since autumn 2017. Photo: Brand Studio, Schibsted
– As one of Norway's largest media groups, needless to say Schibsted is a complex company and one whose processes are quite extensive. This is true, in particular, when it comes to handling different payment solutions, says Julie Heggedal, Head of Credit at Schibsted.
In the autumn of 2017, Schibsted decided to hunt around for a new supplier for invoice distribution, ledger reconciliation (meaning matching invoice against customer payment), and customer service.
After some lengthy tendering, Schibsted opted for Arvato: in a short time, Arvato has helped the media group automate and digitalise even more of its invoices than it had originally planned.
In the past, Schibsted, which owns the newspapers Aftenposten, VG, and e24, among other publications, used to run what Heggedal refers to as "fairly fragmented processes". For this reason, the decision was made two years ago to find a comprehensive solution.
– The move to a new solution can be explained by Schibsted's desire to consolidate its entire order-to-cash flow to rely on a single partner, Heggedal explains.
– In a sense, you could say Arvato has become an extended arm, helping Schibsted out both externally and internally, she continues.
Working together has proved a boon for both
Since March last year, Arvato has been a total supplier, both to Schibsted's private and corporate customers, in addition to running its in-house invoicing processes.
– We find it extremely valuable to have a supplier who takes care of all the steps, from sending invoices to customer payment. This allows us to better control our processes and provides a short-cut in case something happens that requires quick resolution. Our teaming up with Arvato has contributed to that in a positive way, says Heggedal.
– Not forgetting the customer service work they do for us, of course. Or the fact that we, as a media group, have become even more accessible to our customers, which is very important to us.
Find out more: This is how a company can benefit from improving its collections process
Arvato has established a customer centre in Sandefjord that only serves Schibsted's customers, something Schibsted's Head of Credit is extremely gratified to see.
– We work closely with Arvato's centre, the goal being to ensure that our customers have at least as positive an experience going through Arvato as they would had they contacted Schibsted or our companies directly with invoice and payment enquiries, says Julie Heggedal.
Looking back over the past year, the Head of Credit has singled out three major factors that have been important to the media group:
Digitalising more invoices, by means of e.g. email
Reducing losses when the customer defaults on a payment
A high level of customer satisfaction throughout the customer journey, from order and service provision to invoicing and payment.
– We wanted to make even more invoices digital, meaning electronically and by email. We wanted to cut our losses, meaning taking less of a hit when customers fail to pay. And, not least, we wanted a high level of customer satisfaction, from ordering and service provision to invoicing and payment. The most important thing for Schibsted is that customers feel taken care of and treated professionally and respectfully in all matters relating to payment, she points out.
A valuable insight into further growth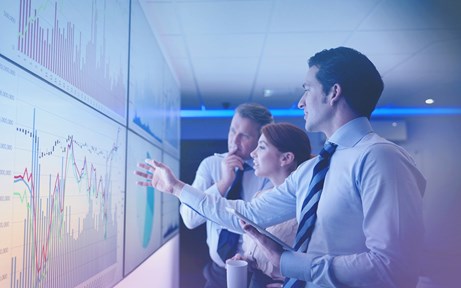 In addition, Arvato has developed a dedicated tool and invoice portal that make it possible for Schibsted to tailor and customise its invoices, says Heggedal, commenting on the media group's new reporting process with a great deal of enthusiasm.
– We get very good reporting or "business intelligence", as it's called. The reports we receive delve even deeper and expand more broadly than they did before, providing us with considerable insight into how we work, and how and in what areas we could deliver an even better service to our customers. In addition, business intelligence ensures that we comply with our obligations under the GDPR.
Heggedal argues that reports help Schibsted gather necessary data for various companies.
Therefore, if you wish your collections process to be a success, a high level of customer satisfaction is key.
– Financially speaking, the data we receive from Arvato enables us to predict the future. Quality reporting tools make it easier for us to keep track of the next quarter's developments, which in turn makes internal reporting processes in the Group more efficient and accurate. My takeaway from this is that we are now stronger in terms of future growth and providing the best possible point of contact to our customers, Julie Heggedal, Head of Credit at Schibsted, observes.