APCOA PARKING and Arvato Financial Solutions become market leaders with new technology
APCOA PARKING
APCOA Parking and Arvato become market leaders in their field
The hassles of waiting in line to get past the barriers and into a parking lot is becoming history. Arvato Financial Solutions is a crucial partner when APCOA introduce their new concept for parking. With the new technology the customers can drive freely in and out of parking lots, and choose between a number of payment options.
Easy payment and parking for all parties
With the new ANPR technology the car number plate is recognized by a camera. Your minutes start running automatically when you enter the car park, and stops automatically when you leave.
-You don't have to do anything, no matter how long your visit is, and the risk of getting a ticket is gone. We monitor the time of your visit, and you can focus on other, more important things, says Jan Arve Kaldheim, Commercial Director, Europark (now APCOA Parking).
The customer can still use the meter or an app for payment, but the new payment solution is if you choose to not do anything. In that case APCOA, in cooperation with Arvato, will send an invoice. With this solution you'll receive an overview of your parking by mail, and you don't have to worry about registering or paying during the visit.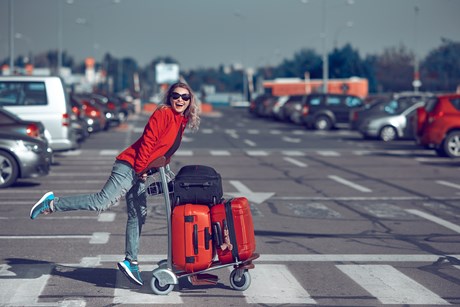 -A flexible solution to suit the parking company's unique needs
The objective with the new solution from Arvato is to make the entire payment process easier for both the parking company and their customers.
-APCOA Parking have outsourced the entire administration around invoicing to us. They get their money as soon as they have sent us their data, and we handle all questions from their customers, payments, reminders and debt collection, says Kristin Reklev, Sales Manager, Arvato.
Reklev emphasises that Arvato's offering can be customised according to the unique needs of the specific company.
-We know parking, and we know the industry well enough to look forward and be flexible. We simplify the process for both the company and their customers, and offer solutions that fit their specific needs, she says.
Excellent option for business travellers
-Invoicing is the easiest option for the customer, because you can pay the invoice from your favourite chair at home. It's really simple. When we have identified the owner of the car we send them an invoice. The invoice is specified with where you have been, time and date, and the cost of the parking, says Kaldheim.
According to the Commercial Director this an excellent option for people who extensively use their private car for work.
-If the meeting lasts longer than planned you still avoid getting fined. You also avoid carrying around many small receipts because our consolidated invoice is specified, and gives the need info if an employer is taking the bill, he explains. By end of 2018 the new concept was introduced in 25 Avinor-airports across the country, making APCOA Parking and Arvato market leaders within the field.
Would you like to know more about our ANPR-solution?