Lynk&Co







Experience in focus
Subscriber or buyer? Experience is the main thing!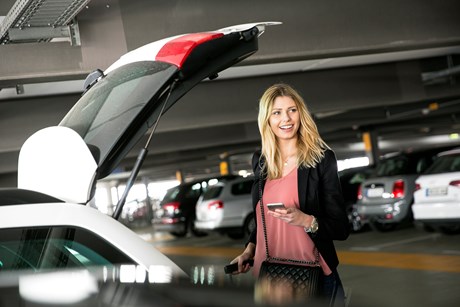 One of these is the recently launched membership based mobility plan from Lynk & Co. The Swedish-based company is part of the Chinese Geely-Group, which acquired the traditional manufacturer Volvo a few years ago. Interested users in initially seven European countries - Sweden, Germany, France, Italy, Spain, Belgium and the Netherlands - will have access to a personal car for the duration of their membership, and the freedom to cancel with a month's notice if they need to. With month-to-month membership, customers have access to mobility that is flexible and hassle-free.
The car can of course be purchased in the traditional way as well.
We don't have the arrogance to say we can do everything in-house. We also need professional partners who can implement our ideas. If a car is shared between customer A and B, then payment also needs to take place between the two of them. That's where it's important for us to work with absolutely professional partners like Arvato.
Alain Visser
CEO Lynk &Co
Cars re-imagined. Simple, agile, together!
With the subscription model, Lynk & Co. takes care of insurance, repairs and inspections.
The choice of vehicle is also simplified: Instead of dozens of special equipment packages, all extras are included as standard in "Model 01," as the first available car model in Europe is called.
There are two choices: the color - black or blue - and the engine - hybrid or plug-in hybrid. Car sharing is part of the package.
Those who subscribe to a vehicle can release it to other members for use when it is not needed. Conversely, one can also become a member of the "Lynk & Co Club" without subscribing to a vehicle and use available cars. To ensure that the processes run smoothly in the background, the company has brought Arvato Financial Solutions on board.