Arvato Financial Solutions and Swiss Post Join Forces to Simplify Business Relationships
Arvato Financial Solutions and Swiss Post have agreed to enter into a strategic partnership and to found cinfoni (Customer Information Network Intelligence). Swiss Post will bring into this partnership its core competence of secured and reliable transport of data with highest standard of privacy. As part of this cooperation, Arvato Financial Solutions and Swiss Post plan to introduce cinfoni, framework for highly regulated data and international exchange, to the German, Swiss, Luxemburg, Singapore and other European and International markets.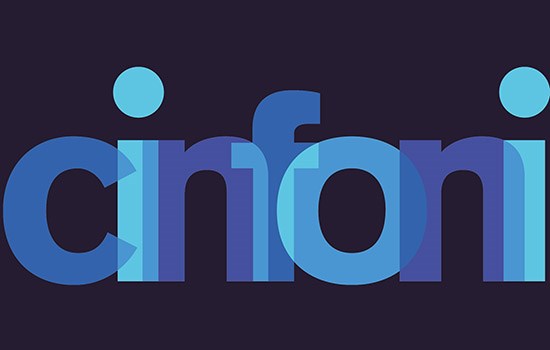 Reliability, transparency and trust – these values are top priorities for many companies and banks when it comes to developing business relationships, especially in financial services. Together, Arvato Financial Solutions and Swiss Post have developed a regulatory framework called cinfoni, which aims to simplify the tailored compilation of regulatory data (e.g. Know Your Customer), validation and international network-based delivery. cinfoni thereby enables regulatory aligned business relationships within the digital era. The framework combines an international network with repeatable solution components for banks, corporates and regulators and jurisdiction specific utilities. cinfoni is accessible to all local data utilities as well as data and service providers.
As part of their partnership, Arvato Financial Solutions and Swiss Post are launching cinfoni in the European payment zone on the basis of nationally aligned KYC (Know Your Customer) data and AML (Anti Money Laundering) regulations, which in turn are based on a country-by-country regulatory requirements gathering. The cinfoni network protocol is tailored to KYC and the underlying international AML regulations, thus making use of an open Distributed Ledger Technology (DLT). The framework cinfoni works on the basis of complete regulatory (KYC) datasets. By doing so, cinfoni will enhance, accelerate and simplify the onboarding and required mandatory periodic maintenance processes for banks and their customers. For corporate clients a cinfoni Corporate Service is designed to streamline KYC files in standardized processes for individual bank requests. By ensuring reusability, corporate companies' effort for KYC is reduced by an estimated 80% compared to today's non-harmonized unstructured processes.
All information provided to banks is fully validated according to their due diligence requirements with data from data providers, company houses and local credit bureaus. Swiss Post and Arvato KYC analysts provide additional services from their international service centers in order to validate and approve the delivered data. This makes cinfoni a single point of contact for both, corporations and banks, providing a full service around regulatory onboarding and review processes.
"By founding cinfoni in Switzerland, we are working with Arvato Financial Solutions to help banks and companies from all around the world simplify their business relationships while transferring our trust from the physical to the digital world," says Werner Fontanive of Swiss Post.
Paul-Gerhard Haase of Arvato Financial Solutions adds: "With Swiss Post, we have been able to win a trustworthy partner for cinfoni that is ideally positioned for this role: Swiss Post already is a trustworthy provider of confidential data in the physical mail market. Thanks to the regulation of Swiss Post by the Swiss government, the Swiss Banking Supervisory Authority and the Universal Postal Union, Swiss Post is the perfect partner."
The German utility of cinfoni has already been launched in the market. In addition to that, Arvato Financial Solutions and Swiss Post plan to also introduce their joint venture cinfoni for the remaining European financial services zone. Further partnerships and global expansion of the open network approach will follow.