AfterPay partners with ASOS to provide "shop now, pay later" experience to Dutch consumers
Amsterdam – July 26, 2021 - ASOS chooses AfterPay, the most popular buy now, pay later (BNPL) service in the Netherlands, to ensure its exceptional brand experience throughout the entire customer journey.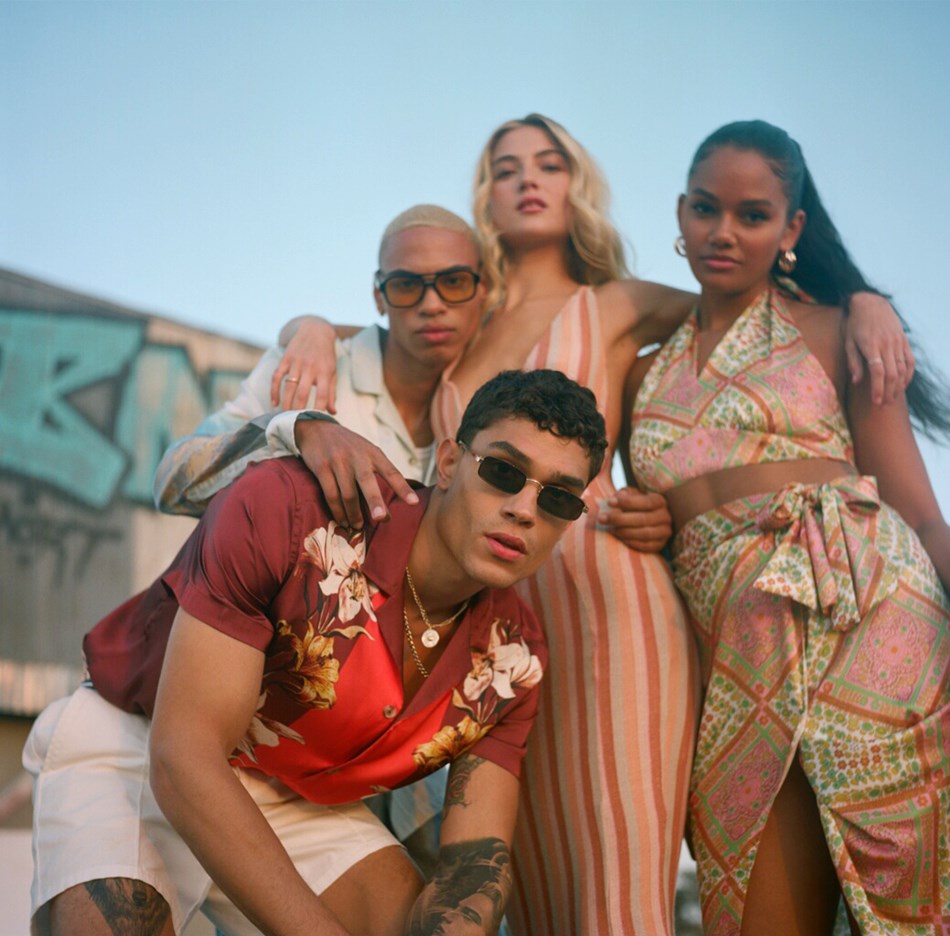 AfterPay, the payment method used by more than 6 million Dutch consumers, today announces a further partnership with ASOS, one of the world's leading online fashion retailers. ASOS launched AfterPay in Germany and Austria shortly before the Christmas shopping period last year, with the successful cooperation now being rolled out across the Netherlands.
Brent Hobson, Head of SVM & Payment Platforms at ASOS, commented: "We aim to provide the best experience for our 20-something, fashion-loving customers and we know that choice is important to them. The introduction of AfterPay as a payment method will help provide flexibility to our customers in the Netherlands by offering an additional way to shop."
AfterPay's buy now, pay later payment options allow consumers to separate the moment of purchase from the moment of payment. This meets consumers' need for security and increases their confidence – increasingly the most important factors when shopping online.
Today, BNPL ranks among consumers' most preferred payment options across Europe, and it is rapidly gaining popularity around the globe. According to AfterPay Insights, AfterPay's data intelligence service, over 48% of shoppers in the Netherlands indicate a need for BNPL services. And this is only going to grow: by 2025, 30% of European e-commerce spend is expected to be done through BNPL payment methods. That is an increase of +92% compared to 2019. The COVID-19 pandemic, which lead to more consumers shopping online in the Netherlands, further intensifies consumers' needs to pay after delivery. BNPL enables them to only pay for what they keep, adding trust and security to the online purchase experience and decreasing consumers' financial burden. By partnering with AfterPay, ASOS is able to stand out to its 20-something, fashion loving audience even more.
"We are driven by the goal to help merchants run their businesses as efficiently as possible, and we are excited to extend our services to ASOS, one of the most recognised retailers and brands in the world", said Johan Ronnerman, Executive Vice President of AfterPay. "We share the common vision that a great brand experience is essential, and we are pleased to offer ASOS' customers exactly what they are looking for."
About AfterPay
AfterPay, a business unit within Arvato Financial Solutions, enables merchants to offer consumers a convenient and safe way of paying – AfterPay enables consumers to pay at the pace of life. AfterPay, founded in 2010 and acquired by Arvato Financial Solutions - a Bertelsmann company – in 2014, provides its services in nine countries: The Netherlands, Belgium, Germany, Austria, Switzerland, Sweden, Norway, Finland, and Denmark. Under the umbrella of payment-after-delivery, AfterPay offers five different payment options: the 14-Day Invoice, Campaign Invoice, Consolidated Invoice, Fixed Instalments, and AfterPay FLEX.
About Arvato Financial Solutions
Arvato Financial Solutions provides professional financial services to renowned international brands as well as respected local businesses — allowing them to leave their credit management to a professional, so they can focus on what matters most for their business. The services center around cash flow in all segments of the customer lifecycle: from credit risk management to payment, factoring and accounting services to debt collection. The Arvato Financial Solutions team is made up of around 7,000 experts in 15 countries and is aligned by a common goal: to make sure client's credit management runs effortlessly and efficiently, ultimately resulting in optimized financial performance.
For further information please visit afterpay.nl
About ASOS
ASOS is an online retailer for fashion-loving 20-somethings around the world, with a purpose to give its customers the confidence to be whoever they want to be. Through its market-leading app and mobile/desktop web experience, available in ten languages and in over 200 markets, ASOS customers can shop a curated edit of 85,000 products, sourced from 850 of the best global and local third-party brands and its mix of fashion-led in-house labels – ASOS Design, ASOS Edition, ASOS 4505, ASOS Luxe, As You, Collusion, Reclaimed Vintage, Topshop, Topman, Miss Selfridge and HIIT. ASOS aims to give all of its customers a truly frictionless experience, with an ever-greater number of different payment methods and hundreds of local deliveries and returns options, including Next-Day and Same-Day Delivery, dispatched from state-of-the-art fulfilment centres in the UK, US and Germany.