Winner of the Max Spohr Award 2022
Baden-Baden, June 05, 2022 - Arvato Financial Solutions wins the Max Spohr Award 2022 and is recognized for its commitment to diversity and LGBTIQ+.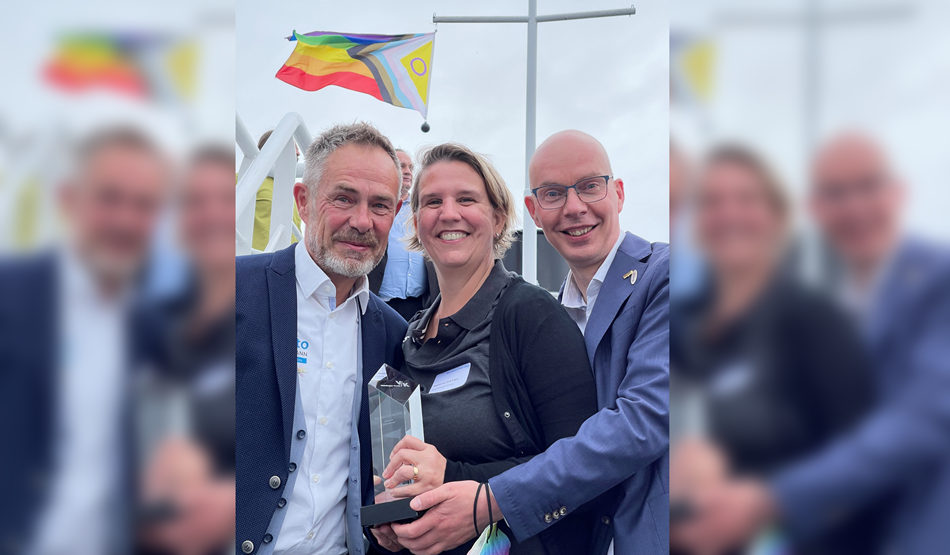 Arvato Financial Solutions is awarded the Max Spohr Prize 2022. The award honors renowned companies and public institutions throughout Germany that recognize the importance of a diverse workforce and proactively counteract discrimination.
Arvato Financial Solutions convinced the jury with its commitment to more diversity in the company, especially with regard to the dimension of sexual orientation and gender identity. "When we were told that we had won the prestigious Max Spohr Award this year, I could hardly believe it. It's a great recognition of our work and our commitment to more appreciation and acceptance of diverse lifestyles in the company and motivates us to continue to drive the issue forward with just as much dedication," Michael Wagner, Diversity, Equity and Inclusion Officer at Arvato Financial Solutions, exclaims happily. Decisive for the nomination were, in particular, the way the executives deal with LGBTIQ+ diversity as well as the promotion of various initiatives. Especially in the latter category, Arvato Financial Solutions distinguished itself with its employee network AFS United be.queer and the group-wide Bertelsmann be.queer network. By regularly organizing events and continuously using communication channels, the networks not only receive a great deal of internal support, but also receive a high level of external recognition.
The award goes back to the publisher Max Spohr, who actively supported the emancipation of sexual minorities in the 19th century. It is awarded every two years to companies and public institutions that promote diversity in their organizations in an exemplary manner through diversity management.

Arvato Financial Solutions
Arvato Financial Solutions is a subsidiary of Bertelsmann SE & Co. KGaA, a privately owned media, services and education company that operates in about 50 countries around the world. The affiliated company, Arvato Financial Solutions, provides professional financial services to renowned international brands as well as respected local businesses — allowing them to leave their credit management to a professional, so they can focus on what matters most for their business. The services center around cash flow in all segments of the customer lifecycle: from credit risk management to payment, factoring and accounting services to debt collection. The Arvato Financial Solutions team is made up of around 4,900 experts in 14 countries and is aligned by a common goal: to make sure client's credit management runs effortlessly and efficiently, ultimately resulting in optimized financial performance.

* becomes Riverty on October 4th.