B2B Factoring
Partner up with us
to improve your liquidity
and clean up your balance sheet.
Arvato Financial Solutions is one of the largest non-bank factoring company in the Bertelsmann Group. Partner up with us to improve your liquidity and clean up your balance sheet.
What is B2B factoring
As a business, you need to be smart about who you chose to work with. Your customers might usually pay their invoices promptly, but time and time again, they don't, which means they compromise your company's necessary liquidity.

With B2B Factoring, we as a factoring company purchase your receivables from goods and services and at the same time assume the payment risk. We will transfer up to 90% of the invoice amount to you within 24 hours. We can also protect you against customers with a poor credit rating. Our team will check customers in advance for any payment risks, and provide you with the result. With this information at hand, you are better equipped to evaluate the subsequent collaboration with the customer in consideration of all the risks.
This is how your company will benefit from Factoring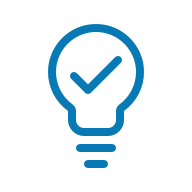 More security
Trade indemnity, greater liquidity, non-bank financing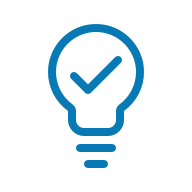 Better credit rating
Positive effect on your balance sheet - increase in the equity ratio, and working capital optimisation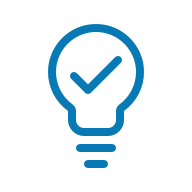 Higher revenues
New customers from longer payment periods and safeguards,
lower discount losses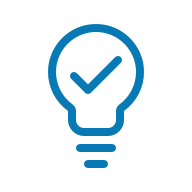 There are several reasons why your company will benefit from our B2B Factoring Services.

You will improve your company's liquidity, and can negotiate better deals with your suppliers and service providers due to prompt payment. At the same time, B2B Factoring will have a positive impact on your balance sheet. Your balance sheet will be condensed due to the sale of receivables and you can, for example, achieve a higher equity ratio.

Your customers benefit from the possibilities of extended payment terms. You can give your customers more time to settle their invoices, as you will already have received the majority of the total from us.

We will approach your customers individually. Our professional customer handlers specialized in debt collection are responsible for the entire collection process in the event of unpaid invoices. You decide how often and in which words your customers should be reminded. We will also take on pre-court and judicial dunning procedures for you. For invoice complaints or deductions made by your customers, we will contact you and discuss a possible solution. And if there is a payment default, we will reimburse the invoice amount to you in full.
B2B factoring with Arvato Financial Solutions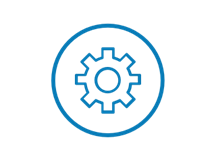 Group strength through association with Bertelsmann SE & Co. KGaA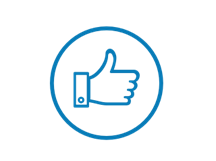 Factoring experience since 1961
Independence from banks – you retain your relationship with your primary bank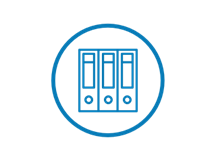 Service-oriented: Debtor management based on individual service level agreements
Technical Integration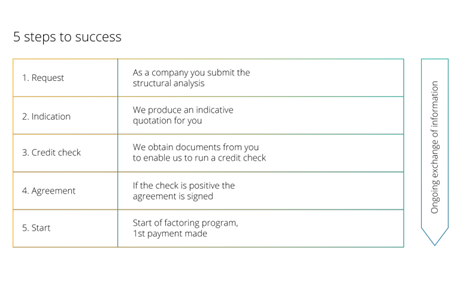 Along the path with Arvato Financial Solutions - just with a little company data we can create an individual offer for you.
This is followed by the credit check, the contract signing and finally the first payment from the factoring contract.
We will be pleased to finance your current receivables.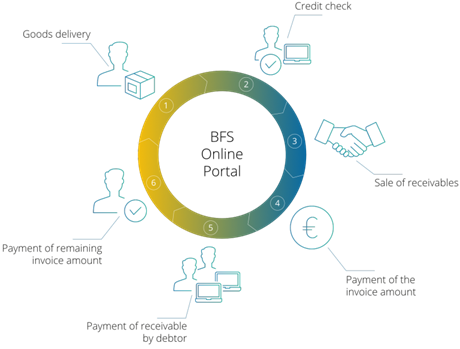 Our B2B Factoring is a plug-and-play solution. We provide you with all the necessary information in a online portal which is really user friendly. After you have provided your service, you transfer your invoice to us via our automatic interface. Up to 90% of the invoice amount will be paid on the following day. In the meantime, a background risk assessment of your customer will be carried out. As soon as the invoice is paid by the customer, you will also receive the retained invoice amount. You can access our system at any time and receive current evaluations for the receivable management and the current status of outstanding receivables from your debtors.
Factoring variants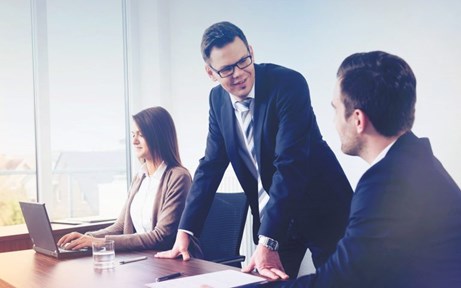 Full-service Factoring
With Full-service Factoring, your financing grows automatically with your revenues, and in case of increased risk, your receivables will be fully secured.

On request, we will additionally take over the credit control function and professionalise your claims processes for receivables with our experts.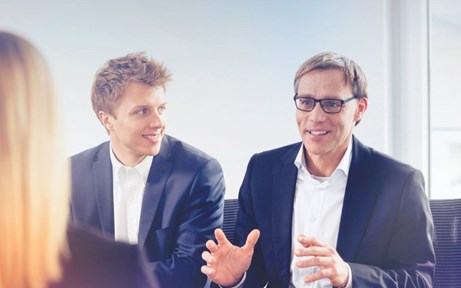 Inhouse Factoring
With Inhouse Factoring, credit control remains in your hands and is carried out at your discretion.

As with Full-service Factoring, we take over the financing and the provisions for doubtful debts, so that you can optimise the structure of your working capital. This variation is particularly suitable for companies which have their own professional credit control department.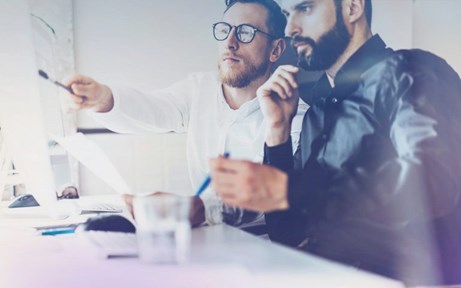 Maturity Factoring
This version allows you the advantages of complete risk protection and discharge from credit control, however you lose out on an immediate settlement of the sales price.

Maturity Factoring simplifies your finance planning, since definite payment dates can be arranged that are independent from your debtors' payments.
Selective Factoring
You decide which claims to assign to us and therefore select the debtors whose invoices should continuously be pre-financed and guaranteed.

This procedure would be a sensible choice, for example, if you do not wish to protect low invoice amounts due to the low risk involved.
Partner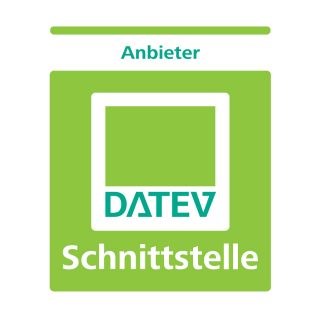 When using the DATEV interface, debtor master data and receivables can be imported directly from the DATEV invoicing software without any additional implementation and programming.