Credit Risk Solutions
Identify opportunities and risks for your industry with tailor-made solutions for e-commerce, telecommunications, the financial industry and insurance companies.
Credit Risk Solutions - tailor-made for you
Different industries have different target groups and are exposed to specific risks. This is exactly where our industry-specific Credit Risk Solutions come in. Highly specific data and information enable you to identify more opportunities, further minimise risks, and maximise your business success. Whether e-commerce, telecommunications, finance or insurance, we can offer tailor-made solutions thanks to our expertise.
Our solutions - as individual or as our customers
Previous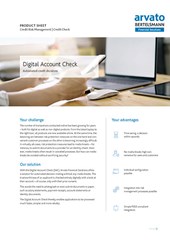 Accelerate and simplify digital processes
such as loan applications.
Download our Product Sheet to discover
how our solution Digital Account Check can help you.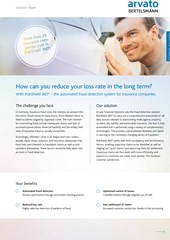 How can you reduce your loss rate in the long term?
With RiskShield 360° – the automated fraud detection system for insurance companies
Next