Because we think globally and act locally
International debt collection with CrossCollect®
International debt collection – highly efficient and transparent
We offer international companies a unique and highly efficient solution for debt collection services. We call it CrossCollect.
CrossCollect clients benefit from local expertise with central management, as well as consistent and comparable reporting. Our innovative and highly automated international platform simplifies debt collection, enabling international debt to be recovered professionally across borders.
Manage international receivables globally – with local expertise
One of the greatest challenges for companies with international receivables across the globe is how to select from the huge range of local debt collection service providers and manage them effectively.
Choose CrossCollect as your central contact for your international receivables management and save yourself all that time searching for and coordinating local service providers.
We address your international debt collection needs
International debt collection – simple and digital

CrossCollect revolves around our own, highly automated IT platform – unmatched in the market. We can therefore simplify complex transactions and enable multinational receivables in various currencies to be processed professionally across borders.
Seamless processes provide secure controlling for your files and efficient processing in the relevant markets. Connect to our debt collection platform using a standardized interface that can be quickly integrated into your IT systems.
Our system complies with the GDPR and meets the highest security requirements. What's more, connecting additional countries for recovering international receivables is no problem at all. Let us support you in growing your business and tapping into new markets.
"Together with Arvato Financial Solutions, we are preparing for further international growth and are pleased to have such a competent and reliable partner by our side."

Sixt GmbH & Co. Autovermietung KG

Benefit from transparent and comparable reports for all countries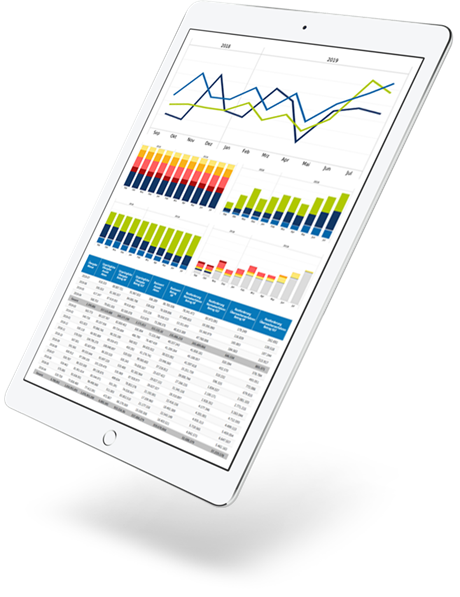 The central IT platform and standardized interface provide the foundation for greater transparency. Consistent reports for each country and information on transactions, closings and more are provided on a regular basis. Always keeping you up to date.
CrossCollect gives you tailored and detailed insight with a focus on essential metrics:
Receivables structures
Success rate
Detailed overview of repayments
Everything from a single source: from collection to receivables purchasing
For a fast inflow of liquidity and the immediate transfer of credit risk, we offer the purchase of payment-impaired B2C receivables and loans (NPL) besides classic debt collection – both locally and internationally. Depending on your needs, we purchase receivables portfolios on a one-time or recurring basis at intervals you choose.
Your advantages with CrossCollect
Our strong network for international debt collection and recovery
Our debt collection experts on the ground in each country handle your receivables in consideration of national laws, regulations and cultural sensitivities – resulting in pleasing recovery rates.
Besides our debt collection companies, we cooperate closely only with selected partners that undergo a rigorous selection process, with the aim of meeting your quality standards.