With empathy to a better User Experience
AfterPay optimises returns management
Consumers who pay their bills with AfterPay can independently maintain and update their returns. On the one hand, this pleases the customer and, on the other, the online merchant, who not only has less work, even with a high return quota, but also increases customer loyalty in the long term.
Your challenge
Returns cost time, money - and customers
Do I need the latest trendy sneakers in size 39 or 40? Do I like the summer shirt better in blue or red? Customers of online stores often do not rely on the article descriptions on the Internet, but rather simply order the products in different versions. They return what they don't like or what doesn't fit - that's how easy it is nowadays with returns, which however represent a major challenge for retailers.
Apart from the costs of dispatch, packaging and handling, returns mean retailers have to deal with additional expenses and a headache when it comes to payment. It takes several days, if not weeks for them to receive and process returns. During this time, the original invoice is still registered as unpaid. In the worst case, these will automatically go to the dunning process although the customer does not need to pay it, or only needs to pay for a portion. The logical consequence: frustrated consumers.
Our solution
Customers can flag returns via their MyAfterPay account
"The majority of enquiries to our Customer Service concerns returns and the updating of invoices and payment terms," knows Jan-Peter Radtke, Product Manager at AfterPay Germany. He and his colleagues therefore looked for, and found, a solution to this problem. In future, AfterPay users will be able to flag their returns in their MyAfterPay account. The original invoice will be paused until the return is successfully verified by the retailer, so that the customer does not receive payment reminders although they have already sent the goods back long before.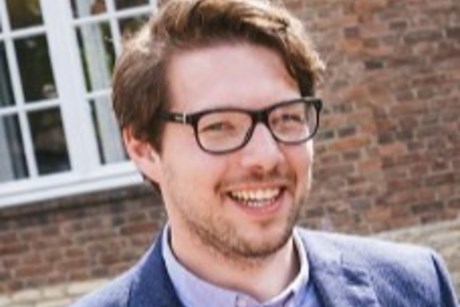 Jan-Peter Radtke, Product Manager AfterPay Germany
What sounds simple at first glance is technically complex. "There are some special cases that we had to replicate in development. Because of the fact that we offer our product in nine countries, there were special requirements," reports Radtke, who points out another characteristic: "Because AfterPay is a design-driven product, new features must be created with a view to the user experience and the embedding of the overall design." Only then comes the actual technical development, says the Product Manager.
"Empathy is the most important principle, as only if we put ourselves in the customer's position and understand their problems can we develop solutions to improve the user experience."
Jan-Peter Radtke
Product Manager AfterPay
Until the major programming work began as part of a four-day hackathon at the IT Development and Innovation Center in Tallinn (Estonia), there was therefore an initial exchange between the Product Managers from all countries and above all with Customer Service. "We coordinated closely with the colleagues, who get feedback from our customers every day in order to ensure that with our solution we represent all possible application cases and we make the processes and communication as convenient as possible for the end customers," emphasizes Radtke and describes the basic philosophy of AfterPay: "In the further development of our product, we are always close to the retailer, but above all the consumer too. Empathy is the most important principle, as only if we put ourselves in the customer's position and understand their problems can we develop solutions to improve the user experience. For this reason, in addition to surveys we are also conducting comprehensive tests with end customers, in order to better understand their problems and to develop comprehensible to every customer."
Your advantages
The new and optimized returns management is therefore very much in the spirit of the consumer, but is also well received by retailers. They receive fewer enquiries to Customer Service and benefit from a better relationship with their customers, who only pay with AfterPay for what they actually want to keep without receiving unnecessary payment reminders.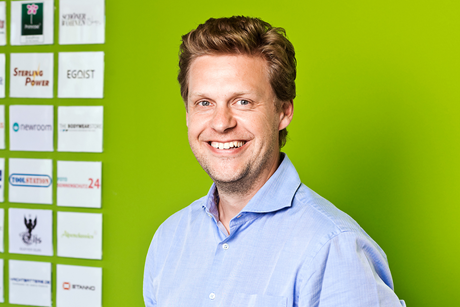 Sebastian Kespohl, Vice President AfterPay DACH
After the AfterPay developers from Sweden, Norway and Estonia worked on the feature at the hackathon, a pilot version of the module went through a comprehensive testing phase a couple of weeks ago, which is now successfully complete. The new returns management system will now be gradually rolled out to all AfterPay customers in Germany and later in other markets. "The new AfterPay returns feature is not just a technical improvement. It is rather the result of empathy, unconditional alignment with the end customer and genuine, tangible and result-oriented internationality," says Sebastian Kespohl, Vice President AfterPay DACH: "With an outstanding team, we create excellent solutions in all our markets."