Arvato Financial Solutions – your reliable payment partner in the background
White-Label Payment
Whether payment on account, part payment or payment pausing - our white label payment method allows customers to pay when and how they want. Online merchants retain full control over your customer relationship and receive all the data to provide the best possible service.
Our product
Flexible pay after delivery solutions are paying off
Purchasing on account is by far the favorite payment method of Germans. More than 40 percent of all sales in e-commerce are generated using payment on account. With our white label solution or AfterPay, our pay after delivery solution, which extends your customer journey, not only do you offer your customers precisely this payment method, but you also provide them with the desired flexibility. With the 14-day payment term, free payment pausing and payments in flexible or fixed installments, your customer decides when and how to pay.
Our know-how
Arvato Financial Solutions – your reliable payment partner in the background
We are not just another online payment service Through us, your brand will see an enormous and sustained increase in value. We treat your customers with respect and at the same time provide you with information about your customer which will have a positive effect on your sales.
Increase your conversion rate: Not only can your customers only pay once they have received their goods, but they also do not need to provide any sensitive data such as bank details or credit card information. Because we will only ask for information which is already provided during the ordering process, the conversion rate increases by an average of 20% with our white label solution.
High end risk management: We can use the extensive expertise and data material. Our identity and credit checks as well as integrated debtor management will lead to more positive purchasing experiences in combination with the efficient integration of your customer knowledge. The continuous optimization of the acceptance rate ensures higher sales and an optimal price-performance ratio for your company.
Minimization of technical complexity: With our IT know-how, we guarantee fast and smooth technical implementation. Whether via a payment service provider or direct integration - our white label solution is easily integrated in you checkout.
Your benefits
Price comparison portals and online marketplaces are competing for your customers. It is therefore more important than ever before to strengthen your own brand. Other online payment services with their own label promise higher sales and quicker checkouts, but will sometimes disrupt the trusting relationship you have with your customers. We are always a reliable business partner in the background, who provides you with helpful payment data so that your online shop can be a success in the long term.
Your benefits

YOUR BRAND
You own your brand and keep control of your customer relationship. Everything is done in your name, from invoicing to customer service and credit advice.

YOUR CUSTOMER
More payment flexibility reduces churn, with open invoice, direct debit and instalments plans all under your banner, earning you customers' trust and loyalty.

YOUR DATA
We don't use your data for our own ends. We combine it with our own payment and credit data and market insight to improve your credit approval rate and boost sales.
Technical implementation
Payment Service Provider or direct integration
All the solutions of Arvato Financial Solutions are designed for maximum ease of use. An implementation does not require any extensive programming knowledge or complex configurations. Our solutions are integrated with just a few clicks. The benefit is obvious: you save time and therefore money.
Direct integration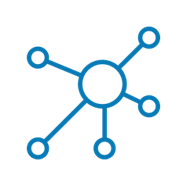 Our white label solution AfterPay is directly implemented via our JSON API. In this way, you will always have the latest features without having to run manual updates.
Integration via a PSP
Via integration via a Payment Service Provider, with whom we cooperate, you can use AfterPay as server-to-server integration or as a widget.