Order-to-cash outsourcing
Parking Payment Systems
Parking payment systems
Now that traditional parking systems have reached the end of the road in several European countries, you need a payments partner that can keep up with the new parking rules and regulations. Outsourcing your charging, billing, and collection to Arvato Financial Solutions paves the way for more efficient car park management, thus reducing your costs and risks while delivering a better all-round customer experience. Parking tickets are a thing of the past. Invoices are a sign of the future.
Your customers will be happy to receive a parking invoice when they pay for parking
We can make the payment process and customer journey a whole lot smoother. No more paper or admin fees, just an email specifying where and when the customer has parked, how long they have stayed and how much they should pay.
We can also arrange for you to receive the money upfront, freeing up cash that you can invest back into your business, while the data we collect can help you make your operations more efficient and improve your marketing activities. Read more about our invoice factoring services here.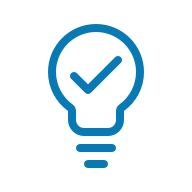 Range of payment options
By utilising new technology such as ANPR, you give your customers the freedom to choose when and how they want to park and pay – by Visa, debit, invoice or any other payment option they prefer.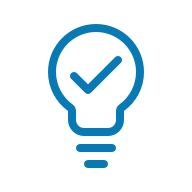 Monthly invoicing
By billing your customers monthly instead of after every visit, we save you time and money and help keep them happy with a single, clearly specified electronic invoice.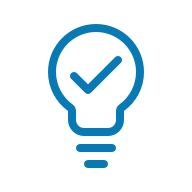 Customer support
Our parking team is on hand to deal with complaints or any parking or payment-related queries on your behalf.
That's what we mean by one complete solution for charging, billing, and collection. And what's more, we can do all of this anywhere in the Nordics.
Technical details: What is ANPR?
ANPR (Automatic Number Plate Recognition) is an automated parking system, and the fastest growing technology in the market today. With number plate recognition, drivers no longer need a parking ticket for their vehicle. In addition to being a great car parking system, when registering access to a car park, the ANPR system enables new payment options and better customer data. ANPR is great news for drivers. As they no longer risk parking tickets for overdue parking.
With automatic number plate recognition (ANPR) technology, visitors who do not pay on-site or online will receive an invoice. This is where we come in. Simple invoicing is all well and good for the occasional visit, but for regular car park users, the paperwork can quickly pile up. As can the administration fees – for all parties.
Arvato offers consolidated invoices. This simplifies the process for both the parking companies and their customers. By outsourcing the invoicing to us, we take care of the administration, registration, invoicing and payment.
We are happy with the cooperation we have had with arvato over several years. arvato is a serious supplier who provides good service and professionalism in all aspects. Kine Lørdal, Director HR & Control Fee, Q-Park