Intelligent robotics makes your back-office processes digital and efficient
Robotic Process Automation
Robotic Process Automation (RPA)
The challenge: making manual processes more efficient
Countless work hours go into accounting processes at companies, for example. These concern recurring tasks that take time and are often performed manually. Arvato Financial Solutions works intensively for you on automating these processes using robotic process automation (RPA).
From invoice verification and payment processing to further extensive back-office tasks such as email classification, we automate your processes with the help of artificial intelligence. Our goal is to automate and accelerate manual processes using our intelligent RPA technology, while also reducing run times. This saves valuable resources and opens up completely new work methods for you.

Quality
- Increasing process quality and reliability
- Virtually error-free handling of defined processes using rule-based systems


Effectiveness
- Fast handling of processes and therefore higher throughput
- Almost limitless scalability of the digital workforce



24/7
- Constant availability and fast activation of additional capacities
- Preparatory or lengthy tasks can be performed at night

Our expertise: refined robotics for faster processes
In the course of continuous development, various customer processes have already been partially or fully automated with classic process automation and machine learning.

More than 50 projects could so far be implemented successfully in this way – from payment allocation processes to the setting of dunning blocks. As demonstrated by best practices, we find the right solution for any company thanks to our comprehensive IT expertise.
Cobot robots: automation tailored to your business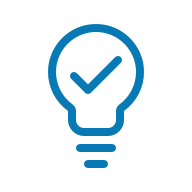 Cobot – the digital assistant
• Supports in desktop process optimization
• 20 to 50 percent automated
• Coexists with the agent on the desktop
• Helps to simplify and standardize routine tasks

Robots – the virtual workforce
• Automated software that interacts with systems just like everyday users
• Runs on central infrastructure
• Complete automation possible

AI – the versatile alternative
• Automation and cognitive computing combine analytics, talent and technology
• Machine learning and neural computing enable the classification of emails and auto replies, voice analysis and much more


Our solution: robots automate processes and save time
Our RPA team comprising specialist developers has been working on technology-based process optimization in the form of robotic process automation since 2014. Selecting the right RPA technology depends on the process. We therefore offer our customers various technologies, achieving the highest possible degree of automation for almost any application.
Our robots integrate seamlessly into your business processes and create detailed reports. Additional reporting and robot monitoring are provided via our service management platform. RPA can be implemented in your infrastructure, in our internal infrastructure or in the cloud.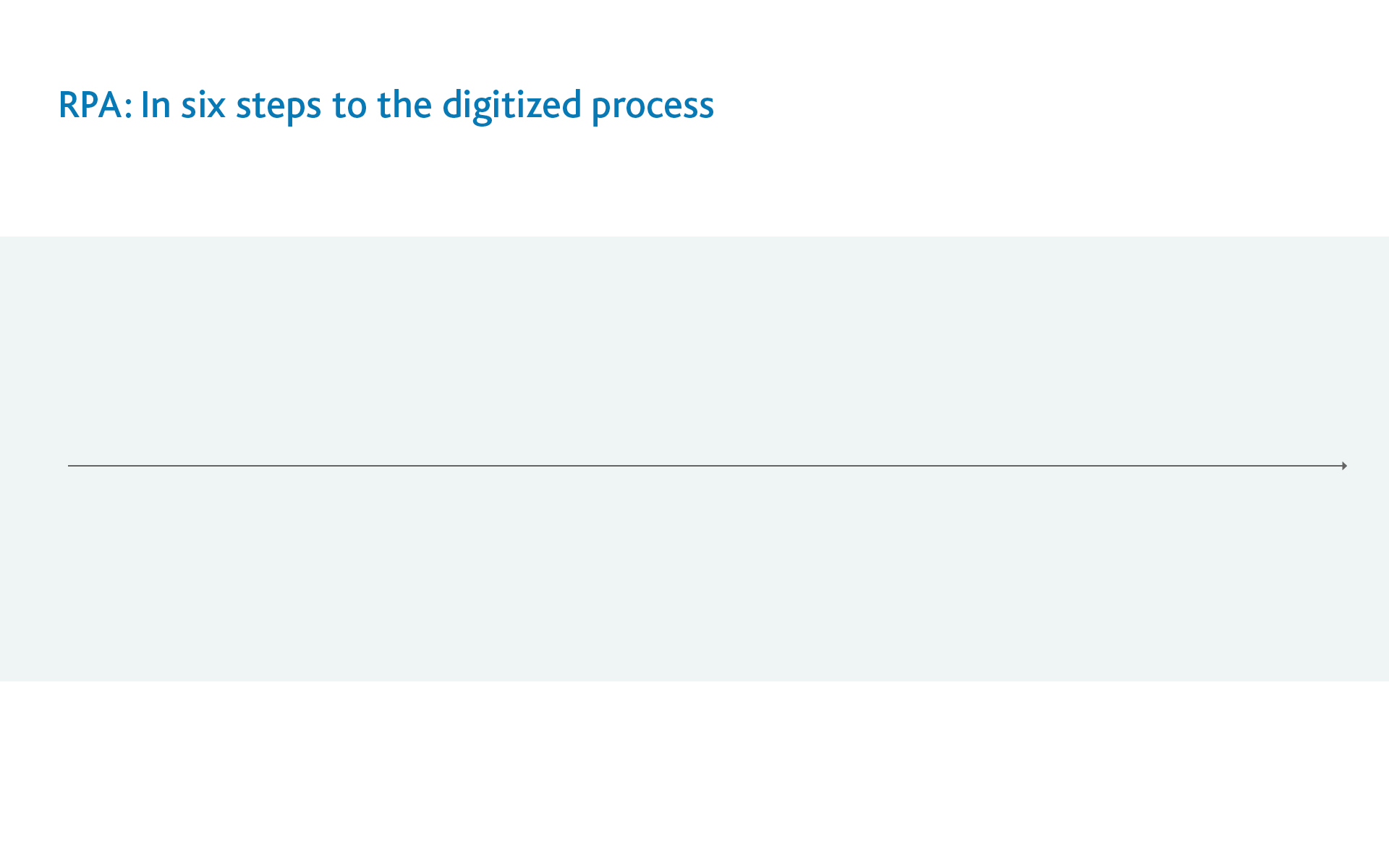 In six steps to the digitized process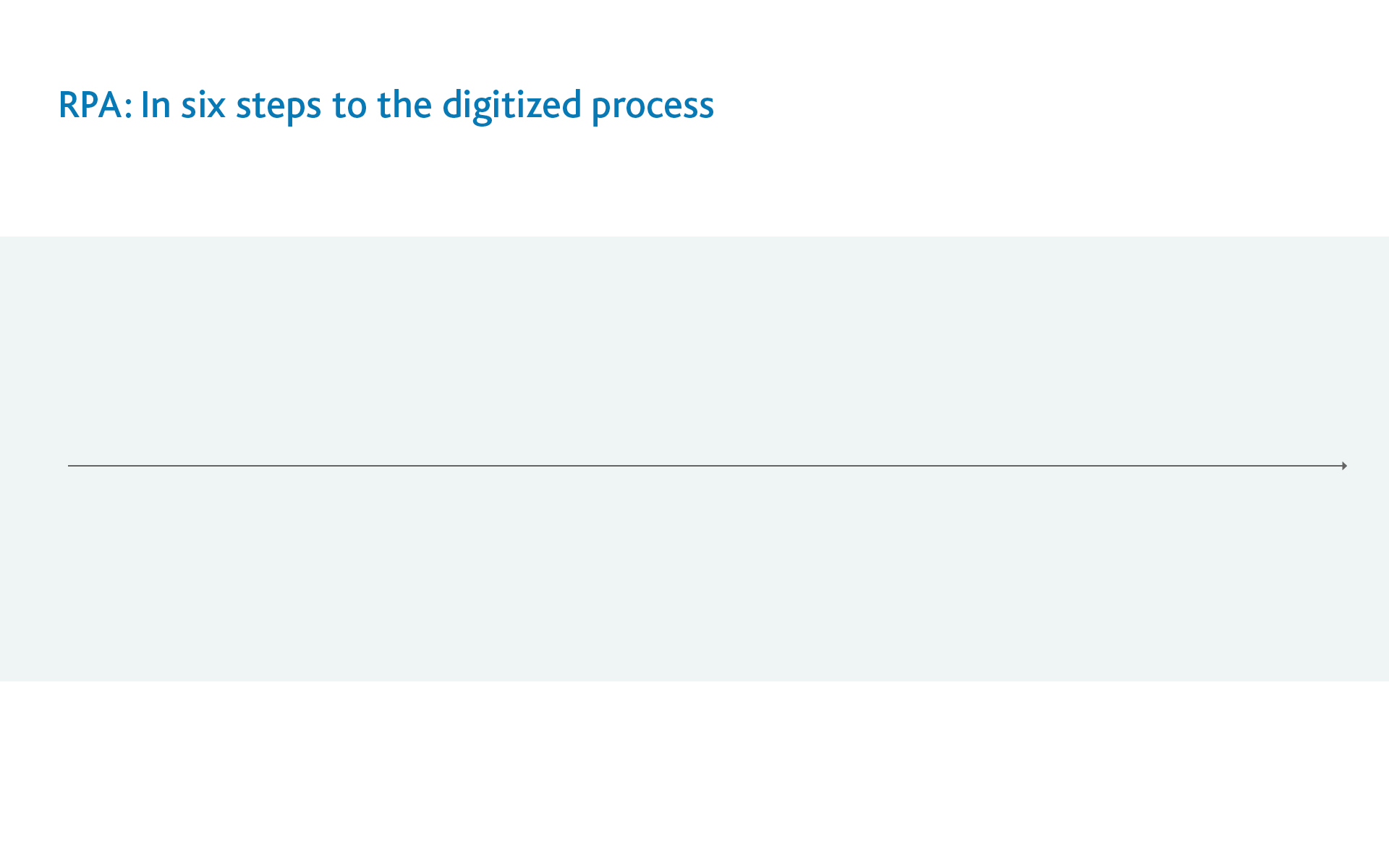 Our standard RPA project flow goes through six phases. During the phases of process definition and user acceptance tests, the support of an expert is required on the part of the client. The remaining phases are carried out by the RPA team at the location in Potsdam.
Your expert for automated processes
We will be happy to support you with robotics workshops. Contact our experts who will work with you to devise an individual process for your company.