Values and Culture
Our sense of purpose
To empower. To create. To inspire. To make possible, to create something new, to motivate – that is what we aim to do with our work at Bertelsmann. This entrepreneurial spirit gives direction not only to our own employees and managers, but also to our customers and partners. It serves as a guideline for our work as an international media, service and educational company, helping us to shape society.
Our essentials
In an ever more rapidly changing, increasingly digital world, the way in which we work and deal with one another is extremely important. Our central values of creativity and entrepreneurialism determine our day-to-day actions. They reinforce each other through their interaction, thus forming the cornerstones of our corporate culture, which relies on participation and partnership.
Diversity
As a global financial services provider, we, Arvato Financial Solutions, wish to be seen both from within and externally as a culturally diverse, modern, inclusive, socially responsible and thus attractive employer. Employee diversity is a requirement for innovation and the basis of sustainable business success.
As an international company, we stand for an open and tolerant corporate culture that both encourages and requires our employees to treat one another with respect.
Because lots of brightly coloured individual threads UNITE to form one cord, on which we all pull TOGETHER.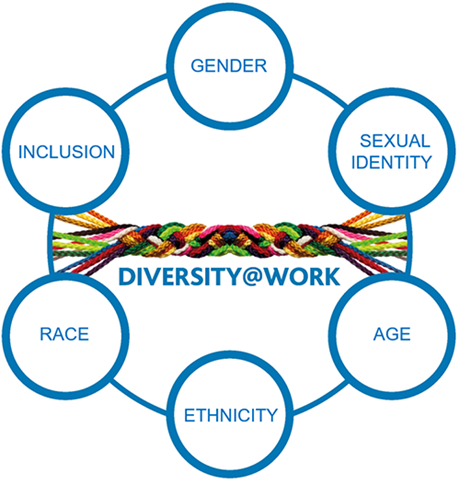 "An open and creative way of dealing with employees with all sorts of different biographies is a key factor enabling us to meet the challenges we face as a company. As CEO of AFS, I support the AFS diversity initiative. It is a key pillar of our company philosophy, allowing us to achieve our goal of being seen both from within and externally as an inclusive, socially responsible, culturally diverse and thus attractive employer and business partner."
Executive sponsor of diversity: Rolf Hellermann
CEO Arvato Financial Solutions

For us, "diversity" is not just a buzzword! That is why we decided to sign the "Charta der Vielfalt" (Diversity Charter) in 2019. We thus support this employer initiative to promote diversity in companies and institutions with the aim of advancing the recognition, appreciation and inclusion of diversity in the German working environment.
#WorkingPositively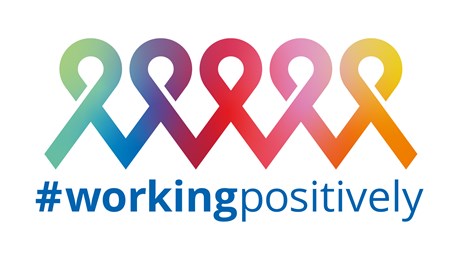 Respect and a matter of course in dealing with HIV-positive people in working life - this is the core of the declaration "#positivarbeiten" of the german AIDS support. Over 70 companies, associations, cities, ministries and businesses have already signed the declaration, including Arvato Financial Solutions as of 2020. By signing the Declaration, we are setting another example of an open and diverse corporate culture.
Sexual identity: be.queer - The corporate-wide employee network
"be.queer" is the nationwide, cross-divisional employee network at Bertelsmann that explicitly promotes an open work environment for all employees - regardless of their sexual identity and orientation. The word "queer" stands for any sexual identity or orientation that differs from the heterosexuality experienced as the norm. The abbreviation "LGBT/LGBTIQ" is used similarly often; it stands for lesbian, gay, bi- and transsexual, intersexual and "queer" people. At "be.queer", employees get together and exchange their everyday work experiences at Bertelsmann.
We are a "PROUT EMPLOYER"

Sexual identity and orientation are relevant in society as well as in the workplace. After all, an open work environment creates space for creativity and can release energies. The Prout at Work Foundation is committed to this as well as to the transparency of LGBTIQ issues in the workplace. Many well-known companies are members of the foundation, thus demonstrating their support for the foundation's goals. As of 2017, we are also a member of the foundation. We are happy to be a Prout Employer.
Disabilities
This video is only available in german.
She is 15 years old, cheerful and has her whole life ahead of her. Carina has completed a trial internship with us in Baden-Baden. She was born with Down-Syndrome. A genetic change that she and her mother are not discouraged by. Carina has enlivened our Service Center with her happy way of life and her sense of humor!
This video is only available in german.
In our Bertelsmann Handicap TV we show further measures to secure the jobs of employees with disabilities, sportsmen and -women with disabilities and activities of the German Stroke Support Foundation.
Opportunities for people with reading, spelling or mathematical difficulties
In cooperation with the Bundesverband Legasthenie und Dyskalkulie e.V. (Federal Association for Dyslexia and Dyscalculia), we have developed a unique job advertisement as part of the 2019 Action Day to actively address people with reading, spelling or arithmetic difficulties in particular. Even after the end of this campaign, we will continue to work with the BVL and would like to give everyone the chance to develop and realize their potential with us. In this way, we will continue to support people with dyslexia and dyscalculia and would like to offer them exciting career prospects with us.