Meet some of our people! #BETEAM
Oscar works as a customer handler in the Customer Service Department at Arvato Financial Solutions. He has the important task to communicate with customers who have questions around payments, and to help them with any problems that may arise.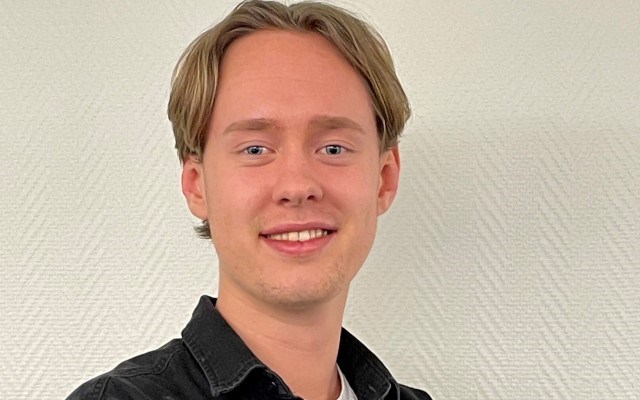 What's the best thing with your job? That I have so much contact with customers, via phone, chat and email. It can be highly intense sometimes, which is the case with most customer service work. No day is like the other. The work load can be more or less intense, and sometimes the volumes of customer contacts can be very high.
What would you say to a person who is interested in knowing more about Arvato? I have been here for a year and it has been fantastic. There is very good atmosphere throughout the company with different happenings and great teams. You become almost best friends with the people you work with.
How's the atmosphere in your team? My team is fairly new but we have already built a strong feeling of togetherness, which is absolutely wonderful. And we are growing all the time. Even now during the era of remote work we talk a lot with each other, and our team spirit has remained the same. The collaboration between colleagues and that we solve problems together is one thing I really appreciated, especially when you run into issues that you cannot always handle on your own.
How would you describe the corporate culture at Arvato? Togetherness is probably the first thing that comes to mind. At the same time, our managers want us to develop and definitely give us the opportunity for our own initiatives. There is room to improve and develop in your work.
Do you have Questions? Please contact us!