Wat is Credit Risk Management?
Neem beslissingen op basis van de juiste data en analytics.
Wat is Credit Risk Management?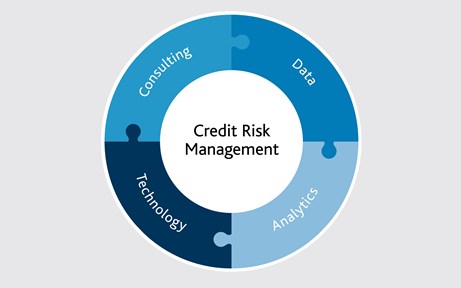 Analyseren en interpreteren van data met innovatieve technieken helpt bij het inschatten van kansen en risico's. Bij Credit Risk Management betekent dit het segmenteren van klanten op basis van kredietwaardigheid en het identificeren van nieuwe kansen.
Deze inzichten stellen bedrijven in staat om tijdig de juiste stappen te zetten, de performance te verbeteren en om concurrerend te blijven.
Onze filosofie is gebaseerd op vier succesfactoren om het best mogelijke resultaat voor u te bereiken: data, analyse, consultancy en technologie.
Procesoptimalisatie van de customer journey
Elke dag neemt u beslissingen die invloed hebben op het succes van uw onderneming, of het nu gaat om het sluiten van contracten of potentiële klanten die een lening aanvragen. Met onze oplossingen ondersteunen we u bij het maken van de juiste beslissing over de kredietwaardigheid van uw klanten. We maken kredietrisico's berekenbaar en processen efficiënter. Met het geïntegreerde Credit Risk Management van Arvato Financial Solutions concentreert u zich op uw core business.

Identificatie
Krijg inzicht in het gedrag van uw goede klanten.

Acceptatie
Minimaliseer uw kredietrisico's.

Optimalisatie
Optimaliseer uw financiële processen en beslissingen door de juiste analyse van uw data.
Onze oplossingen
Met ons jarenlange ervaring in big data, analytics en de digitale transformatie van financiële processen, helpen we u bij het maken van betere beslissingen. We bieden op maat gemaakte en geïntegreerde oplossingen voor de gehele financiële procesketen. We streven consequent naar een holistische benadering van Credit Risk Management.