Minimize risk and increase earnings
With a credit report, you get all the important credit data and credit scores of your potential and current customers for an individual assessment of credit risk.
Minimize risk and increase earnings
With our solution you can limit the risk involved in doing business at all stages of the customer life cycle. They are an important factor in increasing earnings, reducing bad debts and lowering reminder costs.
For customers without negative payment experiences, the Informa-Consumer-Score forecasts the probability of a customer not paying due invoices or other credit risks. Thus you can easily identify a customer without negative payment history, but nevertheless, risk can control your decision during acquisition and customer management.
Using the Boni-Score, you can calculate the future probability of a default in payment by consumers categorized as critical as early as during the ordering or application process. Therefore, their score helps you to decide whether to execute orders for goods or services placed by individuals with verified bad payment practices. You can actively manage your current collection processes by using the collection scoring in order to predict the probability and amount of successful collections.
Changes within the Customer Lifecycle
If a customers' risk changes during the customer lifecycle you can adapt credit and delivery limits and payment conditions positively or negatively. By means of credit checks in the collection process you can improve your collection results via optimised dunning processes and reduce your cost. The identification of customers with very good scores enables you to positively and sustainably influence conversion rates and profit by adapting credit limits and offering alternative and attractive payment conditions.
The data pool of the infoscore Consumer Data GmbH (ICD) provides you with objective, verifiable information as e.g. latest data from the debtor lists of all local courts and other (consumer) insolvency data. This information is supplemented by exclusive collection data, which performs an effective early warning function.
Advantages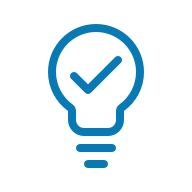 Reduce bad debts by
Identifying individuals/companies who have proved to be unable or unwilling to pay knowing about changes in existing customers' credit ratings at an early stage.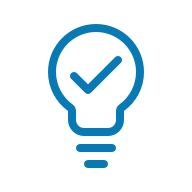 Reduce internal process costs by
Preselecting low-profit customers, concentrating on valuable customer segments and pptimizing control of reminder and collection activities.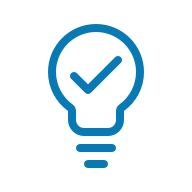 Improve conversion rate by
Identifying customer segments with especially low risk of payment default and increasing limits and offering attractive methods of payment.