My Technology Skills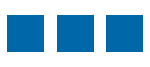 Jira + Agile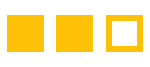 Miro + MS Teams
My Soft Skills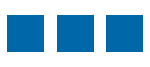 Positive + Continuous Improvement + Helpful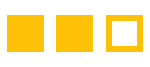 People Management + Visibility + Employee Engagement
Technologies I'm proud of working with

Agile

Jira

Miro
What is my job at Arvato Financial Solutions?
My job description has evolved a lot since I joined as Technical Project Coordinator/Scrum Master three years ago. My focus today is on being a Scrum Master and Agile Coach, and in addition I am Team Lead for 3 people within Phoenix Tech. In the Team Lead role I have taken part of recruitment of new (great) people that have joined our teams!
My work entails optimizing the structure, cooperation and communication lines within and between our capability teams, which includes collaboration with people from the whole organization, not just tech. I aim to have an agile mindset at work, which means I help out wherever I can, while still being careful to prioritize correctly. My main focus is on continuous improvement for our capability teams and ultimately enabling these improvements in the rest of the organization too.
What is my style of leadership?
I'm a big fan of servant leadership, where I am there to support the experts in my team to be the best they can be, both as a team lead and as a Scrum Master/Agile Coach. I'm not the traditional, strict manager that tells you exactly what to do and how to do it, but rather provide advice and direction, asking questions like "What can I do to make you do your work better?"
How do I unlock the potential of my team?
I try to give a lot of flexibility and freedom for the team to unlock their potential in what they do best. I'm constantly looking for ways to improve and I'm eager to share experiences and best practices between the teams. This could for instance mean facilitating team workshops to help them synergize or discussing within the team what is important for them, making sure the team members are the ones making the decisions as opposed to me telling them what to do.
For the people reporting to me I guide them step-by-step: I have regular one-to-one talks to check in, ask them if they need any or just someone to discuss ideas with. I also assist them in reviewing and setting goals.
The most important thing, however, is giving the team purpose and focus. One big agile mantra is to not work on everything at once and create focus to get things done. We need to juggle multiple product lines, so helping the teams prioritize is vital to keep our systems running. This also means breaking big projects into smaller deliveries and deciding which items will provide the biggest value to be done first.
What does an average day look like for me?
Every day is different. We do however follow the Scrum methodology in many teams, and as part of that we have set up bi-weekly ceremonies (which is the cadence we use for our so called "sprints"). The ceremonies includes a demo of finalized items to stakeholders, a retrospective where we discuss how our sprints and work can be improved, and a sprint planning where the team together with the Product Owner identifies what to focus on during the next sprint. In my opinion the retrospective is one of the most important ceremonies, as that is where we stop to reflect and decide on actions to take to make the team even better. Other than that, no day looks the same.
During lockdown I had a lot of online Teams meetings throughout the day, but now that we're slowly returning back into the office, I make sure I'm always there for people in between meetings. I try to walk around the office actively and make sure to interact with people with both small talk and work talk, just to learn about what is going on in other areas and be visible.
What's my favorite game?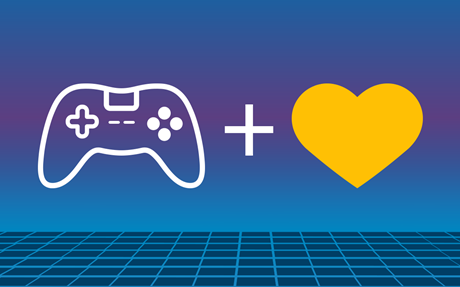 It's a board game called Carcassonne that I learned from my husband. You have small tiles that you build into a village, with roads and lands and you occupy different cities by placing your own men onto the other tiles. You can play it nice or evil, but I always play nice because that's how I learned it from my husband!

Mette Veland
Team Lead