A job for mediators. And also career changers.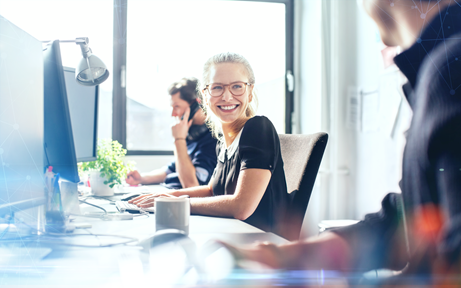 In Customer Service, you help us to keep cash flows moving using your instinct to mediate between vendors and buyers. With the necessary judgement and a clear eye for detail, you find the best solution for both parties. Structured processes and comprehensive initial training allow you to work flexibly and autonomously. And what else speaks for a career start in Customer Service with Arvato Financial Solutions? A secure job with good prospects, family-friendly working hours and the "We are a team" feeling.
Do you have questions? Please contact us!