In the right place. At the right time. With the right instinct.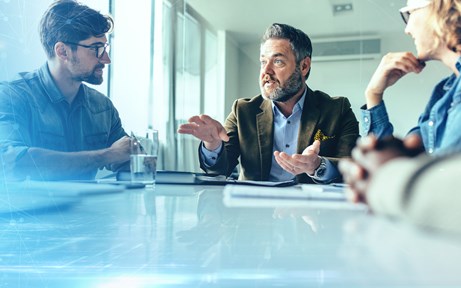 So you would like to advise, acquire and convince? As a sales manager or key account manager with Arvato Financial Solutions, you will not just convince people with our product portfolio - but above all, by creating a sense of trust and security. To do this, we have to think our way deep into the requirements of the relevant company, whatever its size or the sector. You manage your clients autonomously and on a long-term basis. You know that you are our public face. On the inside, you have the backup of a team that works as one. You will take us forward - and we you; with one of Europe's leading financial service providers, a part of Bertelsmann concern, you can expect to find exciting development opportunities.
Here's what your colleague has to say
Do you have questions? Please contact us!