Making everything possible with the state-of-the-art technology.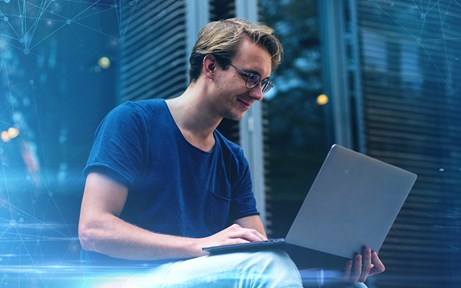 "So far, working at Arvato Financial Solutions has helped me to grow as a developer. I am getting opportunities to work with a wide range of technologies and frameworks while converting business needs into software solutions.
There are a lot of things I am learning from seniors and the codebase itself, which have enhanced my technical skills, as well as keeping me up to date with current technology."
Nawaraj Khadka, Software Developer
Tech – Here you'll get the possibility to grow
The tech lab at Arvato Financial Solutions has 15 teams working with different capabilities and products, counting more than 100 dedicated software developers. The teams are responsible for products within eCommerce, invoice, and recurring payments. They are also working with Arvato's developer portals, application platforms, and APIs. Each team has 3-5 developers, a product owner, and a test automation engineer. Resources within business intelligence, machine learning, and analytics support each team.
This way of letting developers and business experts work together in small teams gives the teams an end-to-end responsibility for a specific product. As a team, you get the freedom to make your own decisions regarding your product, backlog, and releases. As a developer, you get the time needed to be able to focus on coding and to be part of defining a product. A rapid cycle with frequent releases to production gives constant feedback and creates an environment for learning. Software developers at Arvato soon become skilled, productive, and business-oriented. This gives you the opportunity to keep on developing within the team or take other roles in another team.
Arvato wants to make sure that you as a software developer get a great introduction and develop yourself within the technical teams, regardless if you are a senior or junior developer. You will have a flexible workday and get a lot of trust, there is, for example, a possibility to work remotely. Your closest managers are technically strong, have a lot of hands-on experience, and take the time to make sure you get the right support with a development plan for your future growth and any help needed along the way.
We believe you are interested in working with the following technologies:
C#.NET
Azure DevOps
Microservices
Cloud architecture
OWASP security principles
Docker
Kubernetes
RabbitMQ/Azure Messaging
SQL Server
JavaScript, HTML5, CSS3, and Angular
Application Platform Development
Here's what your colleague has to say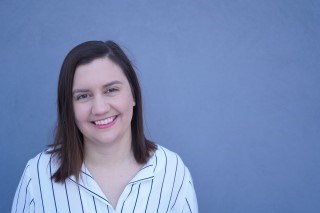 Marlene Saetevik is a system developer who has worked in the company for three years.
- My team is international with some colleagues in Norway, Sweden, Estonia and Germany. It's interesting to work together because through doing that you get to see different work culture. We are a high performing team that needs to be agile and produce high quality at a fast pace.
Do you have Questions? Please contact us!