Meet some of our people! #BETEAM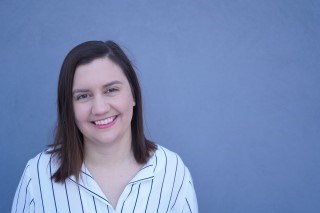 Marlene Saetevik – Tech
Marlene Saetevik is a system developer who has worked at Arvato for three years. This is her first job after her bachelor degree in IT software development. "I have grown a lot during my time at Arvato", she says.
Hi Marlene, can you describe your day-to-day work at AFS?
The team I work for is "monthly invoice", which means that at present we are working mainly on features and business related to one specific large client. I assist when there is an issue with production, in developing new features and have also been scrum master, working closely with facilitating and supporting the team.
What makes your job special?
It's great to have this opportunity to work with such a big and growing business that we have with this client. I have been part of this project almost since beginning so I've seen this all the way, from before go-live, which is pretty special.
What has been your most valuable experience at Arvato so far?
I've been more or less 100% involved in the same project from start, and staying with a project this long and seeing how it evolves is very rewarding.
What about your team, your closest colleagues?
My team is international with some colleagues in Norway, Sweden, Estonia and Germany. It's interesting to work together because through doing that you get to see different work culture. We are a high performing team that needs to be agile and produce high quality at a fast pace.
Has Covid affected your way of working together?
Even before this pandemic we often met digitally because a large part of the team was located in Estonia. Before, we traveled to Estonia to visit and work there quite often. But for the most part, meeting on Teams has worked really well.
Have you been doing some fun things outside of work in your team?
Yes, we have had some virtual events and met on this online pub. We have also played games online. During summer when the restrictions weren't as tough as now, I met a couple of people from work and had dinner outdoors.
In general, how would you describe the culture and working environment at Arvato?
It is very diverse! We have employees from all over the world and collaboration with international colleagues. It is open and social which is really nice, I have colleagues I can talk to that can help and guide me.
What would you tell a person who is interested in working at Arvato?
The company is growing, and at the same time very secure. There are many interesting projects coming up, and a very advanced set of IT architectures - so you definitely won't get bored! Among the people working here, there are different grades of experience with both juniors, seniors, experts, and newbies. This diversity in people and experience level is really nice.
Do you have Questions? Please contact us!