Kristjan, Head of Tech Development & Management Board Member
About me

My Technology Skills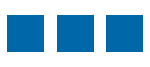 PHP + Java + C#.NET
My Soft Skills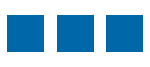 Management + Leading
Technologies I'm proud of working with

Relational databases

Cloud

CI/CD
What do I do at Arvato Financial Solutions?
I joined this year in March at Arvato Financial Solutions as the Head of Tech Development in Tallinn, Estonia. Since then I already received the chance to gain responsibility as a Management Board Member of Innovation and Development Center. Our plan is that in late summer someone is going to take over my initial role as a Head of Tech Development so I can fully focus myself on my new role I just got into. In both roles, I am responsible for people and have a say in decisions that shape the future of the company.
W

hat people are

we

looking for?

A

nd how is the working environment in

Tallinn

?
We're looking for tech-experienced people who are willing to make an impact in our organization. Since we are a very data-driven and innovative fintech company, we need employees who are able to adapt to new processes, tools or technology changes. So we are looking for very adaptable people and people who are willing to grow with the company. But we also support our employees with training and development, nanodegrees from Bertelsmann and online trainings. Because we know that if our employees are up to date, so is the company.
A special on our site is that we are not only looking locally but internationally. Currently we count colleagues from more than 30 different countries: from Mexico to Sri Lanka and from Ethiopia to Estonia. Therefore we are a multicultural office in Tallinn which is great.
From my point of view. W

hy should someone apply

at AFS

?
For interested candidates I have several reasons why you should choose to apply to us.
On the one hand, as an IT Development Center in Tallinn, we are an extremely innovative and agile company. We deal with the latest and most innovative technologies on a daily basis. However, being part of a large company like AFS gives us the opportunity to work on exciting challenges of large customers. We also benefit from overarching benefits and the opportunity for everyone to have a big impact on the company's success.
On the other hand, as described before, we recruit colleagues from all over the world and have different teams in the company working on different topics. It is extremely important to us to create a feeling of togetherness among our employees. To create a team feeling, we organize our annual A-Games event (see video), and celebrate many other initiatives.
But if you ask me, there is one very important point where I think we differ from other companies. And that is that we care about you as an employee. We do offer everyone in our company to have a choice on his or her further steps and do invest in our people – with time, financial and human resources.
How do you expect the future of the I

T Development Center

in Tallinn?
I see massive growth in terms of the size and projects of our site. We continue to hire diligently and have a number of positions to fill to ensure future success. We are continuously looking for experienced colleagues in the technical field. IT Development Center in Tallinn is the hot spot and exact place for you if you enjoy working in multinational, multilingual, agile and quick paced IT environment. We welcome people for who they are and are proud to be such a diverse employer.
We look to the future with great confidence and joy, not only because it will bring great positive change, but also because we have proven so far that we can play our part in any digital transformation. However, to keep up with our competitors such as creative startups and innovative FinTech companies, we need to constantly adapt and analyze what we can do better, do differently and what would make a true impact. This is what we are doing, both locally and within our Arvato Financial Solutions Group.

Kristjan Haavik
Head of Tech Development & Management Board Member