Ythalo, Software Engineer
My Technology Skills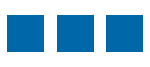 Java + Fullstack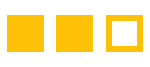 Python + Database
My Soft Skills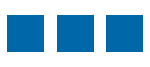 Teamwork + Creativity + Diversity Support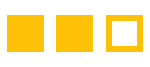 Conflict Management
Technologies I'm proud of working with

Microservices

Cloud

Containers

Continuos and Delivery Integration

Kubernetes
What do I do at Arvato Financial Solutions?
I am Software Engineer and I joined AFS in August 2020 to be part of an agile team with a focus on researching technologies to improve the maintainability and quality of the solutions. We are using Scrum methodology to improve the innovation, communication, and empowerment of the team. Yes, we do Scrum ceremonies, like refinements, planning, retrospective, and so on. Our team has additional moments, that we call 'Tech Sync', where we can bring new ideas and technologies to the current project.
W

hat

are the

technologies I am working with?
As Software Engineer I expend most part of the day researching, building ideas and solutions, coding in Java, doing some pieces of stuff related to DevOps, like Kubernetes (deployment, config maps, etc), Docker composes, Flux, Helm, Jenkins jobs, coding versioning using git.
I use best practices for coding as pilar, hexagonal architecture to be agnostic of technologies, easy to test (ArchUnit, Junit 5, Mockito, AssertJ), and easy to replace pieces of the application without affecting other points. Some frameworks and libraries like Spring (+Boot), Spring Data, Spring Data Flow and Batches, Hibernate, OpenApi 3, ActiveMQ, and much more.
If I would have a "typical day", how would it look like?

Daily Routine

Technical Knowledge Sharing within Team

Lunch time (flexible)

Meetings

Focus Time (Researching, building and coding solutions)
Finish Work
Why should someone apply at AFS?
I do have several reasons for interested IT Talents to apply at Arvato Financial Solutions. I'd like to start with the small things that some people forget to appreciate. We have really good IDE's with a professional license to code the solution, up-to-date hardware, and software. Even comfortable chairs and desks are the things which are really supportive in your daily work life. The supportive environment supports me to be more healthy at the end of the day. The company has a partnership with Udacity and LinkedIn Learning. We have early access to apply for Udacity Nanodegree scholarships in Data, Cloud, and AI. Using an internal platform we can access updated courses in LinkedIn Learning. Here, in Tallinn, we have an internal library with books related to technologies and business that we are working on, and we can ask more if necessary.
Furthermore, the compensations and benefits offered at AFS are convincing. With that, I don't mean just the financial benefits. I am talking about the full package that you get when you start here – the colleagues, the technologies you are working with, and the impact you can create working in this company.
And the last, and more important to me, the human side. Here we have a leader, that I call 'Guardian leader', that guides and supports me from the small to the big idea, challenges, and concerns that I am facing. That gives me the feeling that I am not only a productive machine in front of a computer.
What's my favorite game?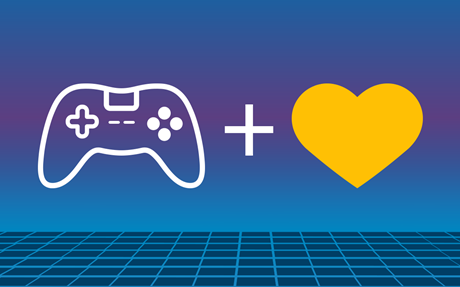 My favorite game is and always has been "Tomb Raider". In each of the "Tomb Raider" games, you have a task to complete - "a path to follow," so to speak. But I'm also free to go somewhere else, explore, experience and look around. During the games, there are many challenges for which solutions must be found. You have to learn and improve your skills to master the next challenge. At the end, you have a final task to solve and finish the level. This is similar to our work here at AFS. We develop a solution, step by step, face challenges for which we have to find solutions, and in the end we deliver the final product to our customers.

Ythalo Saldanha
Software Engineer | Risk Management