Arvato Financial Solutions enables the launch of the innovative mobility concept by Lynk & Co
Verl/Baden-Baden, 26 May 2021 - The engine for today's modern mobility: Arvato Financial Solutions enables the launch of Lynk & Co's pioneering new mobility concept in seven countries in Europe.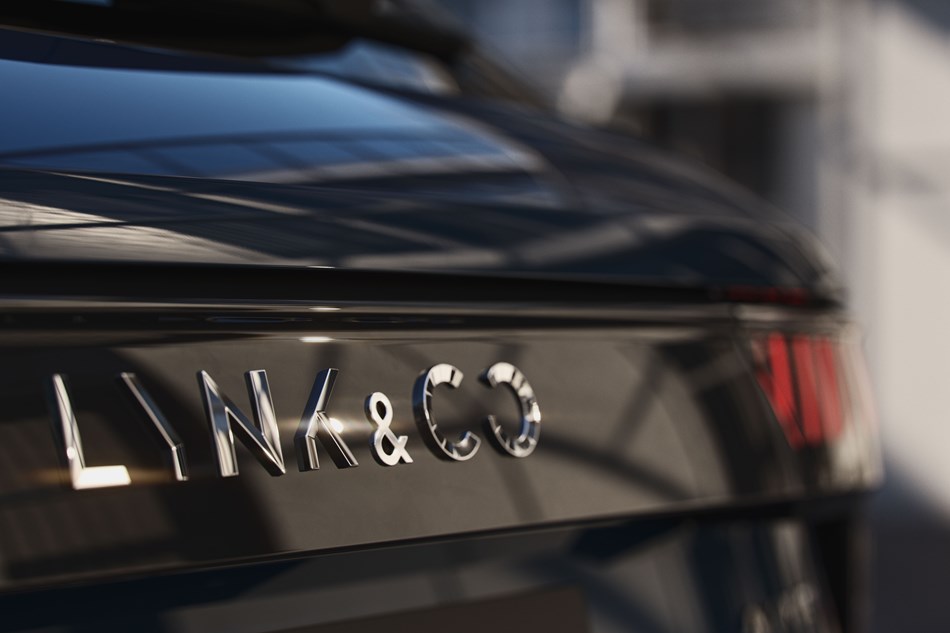 With the delivery of pre-ordered cars from Lynk & Co, an innovative mobility concept is currently being launched in Germany: at Lynk & Co, consumers can not only buy cars, but also use them on a month-to-month membership or share them with others. As a member of the "Lynk & Co Community", they can decide for themselves when, with whom and under what conditions they would like to share their vehicle. Members thus reduce their membership costs and at the same time increase vehicle utilization - because cars are currently only used on average 4 percent per day. In the future, Lynk & Co vehicles should be utilized up to 80 percent. "This is a sustainable and revolutionary approach," says Kay Dallmann, Senior Vice President at Arvato Financial Solutions. "Innovative providers like Lynk & Co need innovative partners who secure the implementation in the background. We are pleased to be that partner for Lynk & Co. With Aqount, we provide the order-to-cash operating system."
Crucial background processes developed in co-creation
Lynk & Co's mobility concept involves complex financial processes in the background due to the combination of subscription and sharing. The customer should not be aware of these. One of the decisive advantages of Lynk & Co is that everything is simple for the customer - from purchasing a car or signing up for a month-to-month membership, to sharing or renting a vehicle, right through to the payment process. To offer the user a smooth customer journey, Lynk & Co relies on the technical platform Aqount from Arvato Financial Solutions. "As an expert in mobility, we want to make it simple and hassle free for consumers to access a car. If a car is shared between our members, then payment between them must be equally simple and smooth as well. Arvato Financial Solutions has exactly the expertise for implementing the complex payment processes that we were looking for. Together we developed the concept step by step. Always with the ambition of being radically simple and having the customer in focus along the entire customer journey," says Alain Visser, CEO at Lynk & Co. Aqount takes over the entire order-to-cash process and enables a modular interaction of subscription and marketplace functionalities. In this way, the individual steps from risk assessment to subscription management, payment processes and receivables management are optimally intertwined. With digital processes and despite a high degree of automation, Arvato Financial Solutions therefore enables personal and flexible communication with customers.
Taking off internationally
Another challenge for the successful launch of Lynk & Co was the international introduction of the mobility concept. Lynk & Co is available in Germany, Sweden, Belgium, the Netherlands, Spain, Italy and France. Against this backdrop, Arvato Financial Solutions has also followed through with the international implementation of the processes. Country-specific conditions , such as the preferred payment methods in the respective country, the legal framework conditions and the optimal approach and support of users in receivables management are considered as well.
About Arvato Financial Solutions
Arvato Financial Solutions provides professional financial services to renowned international brands as well as respected local businesses — allowing them to leave their credit management to a professional, so they can focus on what matters most for their business.
The services center around cash flow in all segments of the customer lifecycle: from credit risk management to payment, factoring and accounting services to debt collection.
The Arvato Financial Solutions team is made up of around 7,000 experts in 15 countries and is aligned by a common goal: to make sure client's credit management runs effortlessly and efficiently, ultimately resulting in optimized financial performance.
More information about the case Lynk & Co
Hi, we're Lynk & Co!
Lynk & Co was created to provide mobility solutions for the connected generation. We do make really, really good cars (the kind that have all the features you want without you having to ask for them), but we also offer a new way of using those cars. Our membership-based approach makes it simple to get on the go. Members can access a car on a flexible, month-to- month basis and share with friends, family, and the Lynk & Co community.
For more information please get in touch at media@lynkco.com or +46 (0) 729 88 88 80