Designed to unlock revenues and target growth

Subscription Payment
Subscription Payment: Long-lasting subscriptions made easy!
Arvato Financial Solutions supports the entire lifecycle of a subscription (from signing to collection) and enables predictable cash flows by pre-financing subscription contracts. We have packaged this with a digital first payment experience to create the flexibility and control that today's subscribers expects.

The option of paying for services and products via subscription brings many advantages – for both consumers and merchants. Consumers receive their goods on a regular basis with just one contract, without having to go through a new purchasing process each time. This has a positive effect on conversion rates and thus enables merchants to sell more whilst benefitting from revenue that can be planned over a longer period.

It is essential for merchants that consumers retain their subscriptions. Achieving this can be a challenge. Above all, processes must run automatically and error-free – or consumers are quick to leave. Flexible terms of cancellation are something they place special emphasis on when signing up. Transparent costs and custom payment options are also important to keep consumers loyal.
We make subscriptions easy for both sides
With us, merchants get all financial services from a single source: We take care of invoicing, billing, debt collection and debt recovery. And we finance merchants' subscription contracts in advance, thus enabling a stable and predictable cash flow.
Consumers are served by us with respect and care at all points of contact. This makes our product a transparent all-round service with consistent tone of voice – a guarantee for higher satisfaction of the consumer. As part of a grey label solution, we communicate on behalf of the merchant – for greater trust and control.
Professional onboarding support by a subscription expert
With Subscription Payment, Arvato Financial Solutions supports the entire lifecycle of a subscription. To ensure that everything runs smoothly and according to your wishes, professional onboarding takes place. An integration expert will guide you through all steps of the process.
Pay locally: mobile and desktop
Sometimes less is more: For an easier payment process, we offer consumers preferred payment methods based on their location and the device they are using. Our product chooses local payment options such as Swish, Mr. Cash or Sofort based on popularity in each country. Consumers shopping on mobile will also not be shown desktop payment methods.
Start the lifecycle with Arvato Financial Solutions now!
Our Subscription Payment has aroused your interest? We are currently working on the beta version. You are welcome to join us.
Contact us for more information!
Who can benefit from Subscription Payment?
We are offering this new product particularly to companies that want to digitalize their subscription payment experience.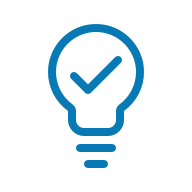 Unlock future receivables
We finance merchants' subscription contracts in advance. This creates a stable and predictable cash flow – regardless of when consumers pay their bills.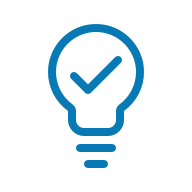 Seamless payment experience
We enable consumers to pay according to their preferences: with both manual and automated payment processes, local and global as well as mobile payment options. Our PCI-compliant payment solution handles your consumers' payment data with care and without any complexity.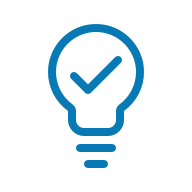 First class service for consumers
Arvato Financial Solutions supports the entire lifecycle of a subscription. From signing to collection, we treat consumers with care and respect. Our goal is to transform bad-paying consumers into good-paying consumers through individual solutions to increase their lifetime value.
Arvato Financial Solutions' Subscription Payment – Beta: You are welcome to join.