Andre, IT Operations Manager

My Technology Skills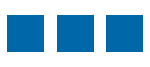 Notepad ++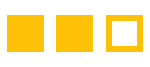 MS Azure + MS SQL + Oracle SQL + Power BI
My Soft Skills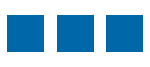 Teamwork + Stress resistance + Patience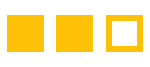 Creativity + Time management
Technologies I'm proud of working with

Azure Cloud

Power BI

Continous and Delivery Integration

Containers

Kubernetes
What is your job as IT Operations Manager?
First of all, with my degree in industrial engineering with a focus on electrical engineering, I would describe myself as a career changer in IT. Of course, there's no getting around programming in this degree program, but I'm not a classic computer scientist. It was always clear to me that I didn't want to go the way of a pure engineer or computer scientist, because I like to be in exchange with different departments/parties and see myself more in the role of a "mediator". That's exactly what I'm doing in my job at the moment.
What exactly does that look like?
I see myself as a kind of "IT generalist". My work involves understanding technologies and business processes, interpreting system behavior, and being able to classify errors and their effects.
So, above all, I need a very comprehensive technical and specialist understanding, which I have acquired partly through my studies, but mainly through my personal interest in technology and business processes.
I'll give you an example of exactly what I do: My team and I are responsible for supporting various systems that are used by our departments and by customers. If a problem is detected in one of these systems, we are the first point of contact for analysis and solution. Our first step is then to use our tools to check where exactly the problem lies. To do this, we check, for example, in Azure Monitoring, Application Insights, the log files or directly on the database to see what could have led to the problem. In this way, we can determine whether it is a temporary malfunction, an incorrect entry, or a bug. If this is the case, we involve our development team. The team receives a ticket from us with a detailed description of the problem based on our analysis. Weighing up the risks, costs and benefits, we decide on the implementation together with the specialist department. If the correction is carried out as part of a hotfix, for example, I support the department in testing and ensure that the system runs stably on the productive system in a hypercare phase.
In addition, my team is also responsible for user management in many applications, and organizes and coordinates IT operations in all their various facets, such as monitoring, service level agreements, business continuity management, IT cost planning and KPI reporting.
And of course, I also help our departments with the usual day-to-day IT problems wherever I can.
As you can see, the job of an IT Operations Manager is very versatile, exciting and never boring.
Before you joined us, you founded a startup. Tell us a little bit about this exciting time.
From my point of view, a very advantageous time for founding a startup is right after graduation, since at this point you usually have few obligations and are used to an inexpensive lifestyle - as in my case. I started the project with a friend, and later two other team members joined. Our idea was to make industrial air pressure generation more sustainable. More specifically, to reduce the power consumption of air pressure generation in production - through certain sensors and adjustments. To systematically advance the business idea, we sought early support from the Founders Foundation. This is an organization that supports founders primarily with know-how and a network of contacts in order to promote the business case. We had meetings with the founders of Jodel and Aklamio, for example, and got valuable tips.
Nevertheless, our idea did not develop as we had hoped. This was mainly due to the lack of scalability of our product. One reason for this is that the production facilities of our potential customers, i.e. industrial companies, are usually individual solutions and there is no uniform standard. For us, this meant that each customer would have to be regarded as a separate, highly individual project. Due to this project character, we would have been more of a consultant/service provider and would not have brought a scalable product to the market as planned. We did not want to develop in this direction from the outset. On the other hand, our product was also not scalable internationally, since electricity prices abroad are significantly cheaper due to lower environmental regulations, and companies therefore do not see any economic need in reducing electricity consumption.
Ultimately, our team then agreed not to move forward with the startup when the grant funding ended. Nevertheless, we learned a lot from this exciting time.
And luckily, that's how you ended up with us. What do you like about working at AFS?
I am particularly impressed by the esteem in which I and my work are held. I have the feeling that I'm making a big contribution through my work, which of course boosts motivation and also fun. On top of that, I enjoy being part of a group. For example, it's exciting to see how work processes are developed and implemented. In small to medium-sized companies, you often don't have the need to define processes because the paths are short and concerns may be unique. In our case, setting up or optimizing an existing process involves several hundred to thousands of employees. It's fun to be involved in something like that. I also appreciate the job security and the internal development opportunities that a company like this offers.
Do you have a favorite game?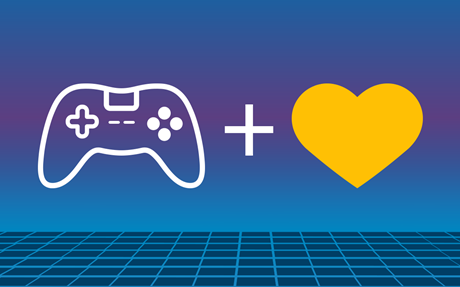 Rainbow Six Siege is a tactical team FPS that I only ever play with my friends.
Communication, coordination and dynamically adapting to the strategy of the opponent is not only incredibly fun, but also promotes the ability to keep a cool head in hectic and stressful situations, even when everyone around you is panicking.